2014 Upcoming Events
The Engagement Institute has two upcoming events that may be of interest to you and your team:
15-17 October, 2014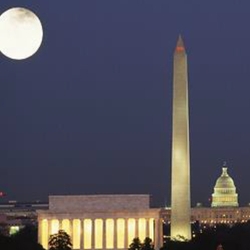 Partnership for Public Service Offices
Washington, D.C.
Join the 2014 and 2015 cohorts of Research Fellows at the Partnership for Public Services Offices in Washington, D.C. in the dissemination of The Engagement Institute's™ seminal research report, "DNA of Highly Engaged Cultures: How Organizations Create and Sustain Them." From this report, you will not only gain a deep understanding of how best-in-class organizations build a culture of engagement, but discover actionable insights about how you can do this at your organization. This summit will also include numerous panels featuring a wide variety of speakers, including engagement professionals from nonprofit, government sector, and public organizations.
03 November, 2014

The Conference Board Conference Center
New York, NY
Does your Talent Management strategy have the "glue" to hold its' three fundamental building blocks (attract, develop, retain) together?
It only does if employee engagement is a leadership priority and successfully executed every day. Highly engaged employees outperform their disengaged counterparts, are far less likely to leave over time, and increase profitability in their organizations. This seminar, hosted by Brian Gareau, Senior Fellow of The Conference Board, can help both seasoned engagement professionals and those just starting their engagement journey.
This 1-day workshop will include:
16 practical ways to maximize your team's commitment, effort, and loyalty

A high performance model you can use at your organization that integrates strategy, people processes, accountability, and engagement
Common blind spots leaders often miss, creating execution waste
A "Four Rights" model that will help you sustain human capital gains
Registrants will receive a complimentary copy of Brian's two books, A Slice of Life – A Story About the Benefits of Personal Engagement and 180 Ways to Build Employee Engagement- How to Maximize Your Team's Commitment, Effort, and Loyalty