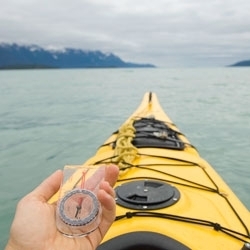 The Conference Board CEO Challenge® 2014: People and Performance
The Asia and China Context
Tuesday, April 8, 2014 | Hong Kong
Wednesday, April 9, 2014 | Shanghai
Join these Business Perspectives Briefings to learn of the most pressing challenges on the minds of CEOs in Asia and China, as reflected in The Conference Board CEO Challenge® 2014 report.
CEOs in Asia ranked Human Capital and Innovation as their top two challenges. These concerns, which are seen as essential to faster growth, were joined by Operational Excellence, which executives in the region ranked third.
The employee is now 'at the center of everything', Talent, and how best to develop, engage, and retain it, clearly recognized as the number one factor in moving a business forward, with human capital also intimately linked to the other top challenges reported for 2014.
At these briefings co-author of the report, Charles Mitchell, will share the findings from the 2014 study with a special focus on China, and lead a discussion of people-driven challenges, the impact on business leaders, and the strategies for CEOs to engage in to meet their challenges.
PROGRAM: HONG KONG
8:00 am Registration
8:25 am Welcome
8:30 am Presentation by Charles Mitchell
9:00 am Guest panel session
10:00 am Q&A session
10:30 am Adjourn
PROGRAM: SHANGHAI
2:30 pm Registration
2:55 pm Welcome
3:00 pm Presentation by Charles Mitchell
3:30 pm Guest panel session
4:30 pm Q&A Session
5:00 pm Adjourn
WHO SHOULD ATTEND
C-suite management, human resources, talent and leadership management, and all executives responsible for implementing strategies to address CEOs' challenges, should attend.
VENUES
To be advised.
REGISTRATION FEES
Associate Members of The Conference Board in Asia Pacific: Complimentary
Register to attend
To request registration or to find out more about these briefings, complete the form below or contact Tricia Aman at +65 6325 3122 or service.ap@conference-board.org