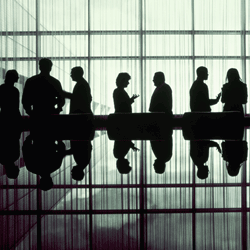 Smarter Human Capital Planning Seminar
3-4 October 2013
Hotel Le Chatelain
Brussels
As organisations compete with each other over the same pool of talent, the state of the external labour markets can often be critical to the decisions human capital executives make and who wins and who loses in the race for talent. Just as supply managers need to know about commodity markets and financial executives need to know about financial markets, human capital professionals need to know about labour markets. There is a growing interest in using analytics within the human capital community, particularly in using external labour market data to align with corporate strategies and better inform human capital decisions.
This seminar will look at what types of data are available, how to access it, and what human capital related decisions are closely tied to these data. We will look at the kinds of analysis required to gain meaningful insights. Labour markets experts and human capital practitioners will share their insights with participants.
By participating in this one day seminar, you will learn:
1. How to identify the right resources for your organisation and business needs.
2. How to build or improve on internal capacity to analyze labour market data by:
Comparing and benchmarking your own company against the backdrop of existing trends in the industry in areas such as compensation and diversity & inclusion.
Developing an ability to analyze important trends such as skill shortages, compensation, labour turnover, delayed retirement, labour productivity, and unit labour costs.
3. How human capital professionals in similar positions are facing similar challenges.
4. All attendees will receive a primer on labour market topics.
Who should attend
Strategic workforce planning professionals, compensation professionals, HR analytics professionals, general human capital professionals with inclination toward using data.