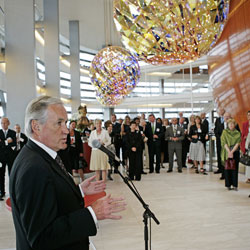 Europe
The Conference Board is dedicated to providing Europe's leading companies with the comparative knowledge and perspective they need to develop their regional and world-wide potential.
Products & Services
Conferences
Peer Networks
HR Operations Council

The Council will provide a forum for HR operations leaders to discuss innovations and challenges in taking their organizations to the next level. Members value the confidential setting and ability to leverage each other year-round.

Tax Executives Council

This Council brings together heads of tax and/or senior finance executives responsible for tax from multinational companies. Its agenda focuses on how the tax issue will impact corporations in the future, and how executives can best prepare to meet the c
Publications
International Indexes of Consumer Prices 2013
Based on price indexes compiled by The Conference Board International Labor Comparisons program, average annual inflation in 2013 slowed in 13 of the 16 economies compared. (Research Report, April 2014)
CEO Succession Practices: 2014 Edition
The rate of CEO succession in calendar year 2013 was 8.4 percent, down from 10.9 percent in 2012 and below the average succession rate of 10.8 percent for the period 2000–2013. (Research Report, April 2014)
Webcasts
29 April, 2014 01:00 PM EST [13:00]
Mad Men, the Internet, and Big Data
How do you make good business decisions about Internet advertising? This webcast will go into some of the salient features of new research and examine implications for substitution to other marketing channels.
30 April, 2014 09:00 AM EST [09:00], 03:00 PM CET [15:00]
Managing the Audit Tender


In the Netherlands, companies are now required to change auditors every eight years and mandatory rotation is being considered at the EU level.