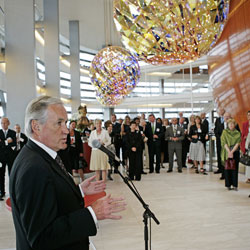 Europe
The Conference Board is dedicated to providing Europe's leading companies with the comparative knowledge and perspective they need to develop their regional and world-wide potential.
Products & Services
Conferences
Peer Networks
Emerging Markets Human Resources Council

The Council provides an exclusive network for human resources professionals to exchange insights and to explore and better understand the HR challenges and opportunities relating to business development and growth in emerging markets.

HR Operations Council

The Council will provide a forum for HR operations leaders to discuss innovations and challenges in taking their organizations to the next level. Members value the confidential setting and ability to leverage each other year-round.

Council of Economists

This Council brings together economists from the financial services and industrial communities to exchange views on the emerging economic environment.
Publications
Webcasts