Giving in Numbers: 2018 Edition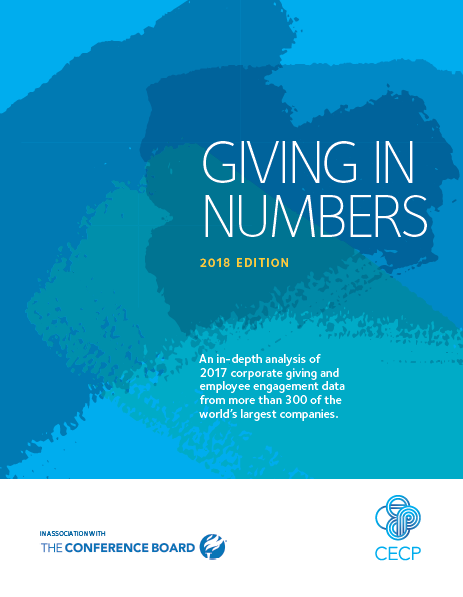 Publication Date:
October 2018
Corporate giving has increased for the third consecutive year to reach a record $23.8 billion in 2017, an increase of 15 percent from 2015, as companies solidify their commitments to the community. The top 25 percent of corporate donors gave at least $55.3 million each to the community—or 1.82 percent of pre-tax profits—compared with median total giving among all companies of $19.2 million (0.87 percent of pre-tax profits). As companies enjoy a healthy economy and large tax cuts, their corporate giving programs should be one of the beneficiaries.
This Research Report is complimentary.
To gain access to it and our other free content, click "Read more" and create an account.