Millennials and Social Commerce: Engagement Leads to Sales but Paid Social May Not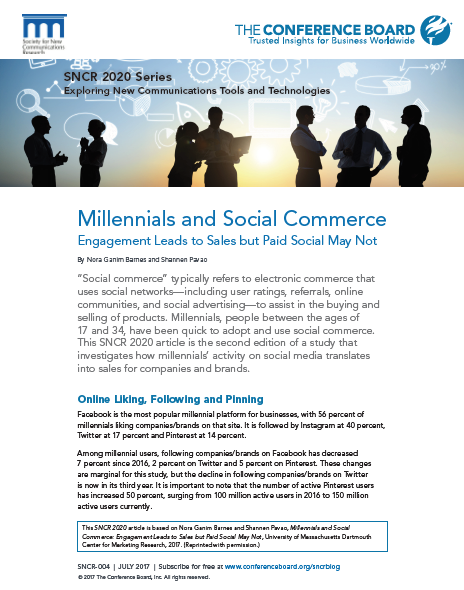 Authors:
Publication Date:
July 2017
"Social commerce" typically refers to electronic commerce that uses social networks—including user ratings, referrals, online communities, and social advertising—to assist in the buying and selling of products. Millennials, people between the ages of 17 and 34, have been quick to adopt and use social commerce. This SNCR 2020 article is the second edition of a study that investigates how millennials' activity on social media translates into sales for companies and brands.
This publication is complimentary.
To gain access to it and our other free content, click "Read more" and create an account.