Big Data Doesn't Mean 'Big Brother' (Implications for Legal and Risk Officers)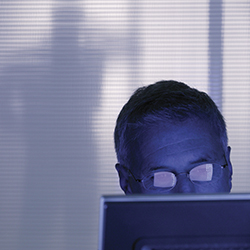 Publication Date:
May 2015
Organizations at the leading edge of HCA are leveraging new sources of human capital data with the full knowledge and consent of their workforce. Nevertheless, if these new data sources and analytic methods are mishandled, they can potentially do more harm than good. If the company does not steward personal data appropriately, it may be in violation of regulations regarding data protection, fair employment, discrimination, and protected classes. Ineffective communication and management could damage public perceptions of the organization and its employer brand. Companies need to have rigorous policies and processes for protecting employee data from internal or external sabotage.
These implications will affect legal and risk functions, including chief legal officer, general counsel, chief risk officer, chief privacy officer, chief information security officer, and chief information officer.
Explore our full portfolio of thought leadership on Big Data and Human Capital Analytics here.