Who's Winning the Hunger Games? Q&A with Michael Moss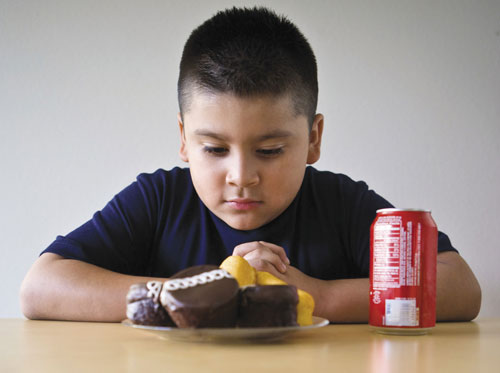 Authors:
Publication Date:
April 2013
For years, New York Times reporter Michael Moss has been delivering the inside story on what we eat, and the result hasn't always made readers hungry—in 2010, he won a Pulitzer Prize for "relentless reporting on contaminated hamburger and other food safety issues." Two words: pink slime.
In Salt Sugar Fat: How the Food Giants Hooked Us, Moss writes about far more appealing grocery items: Lay's Potato Chips and Dr Pepper and Snickers and Hot Pockets and Chips Ahoy! and Pop-Tarts and Capri Sun and Frosted Mini-Wheats. As much as we know we should bypass those colorful packages—really, we should skip those store aisles altogether—most of us can't help being sucked in. Why? After years of manufacturers' loading up processed foods with salt, sugar, and fat, we're hardwired to crave those ingredients.
Indeed, corporate food scientists have spent decades searching for each item's bliss point ("the precise amount of sweetness—no more, no less—that makes food and drink most enjoyable"), and now any effort by the company to tinker with the formula, especially to make the products less unhealthful, results in their tasting a little . . . off.
In the book, and in our Q&A, Moss takes on who's responsible for causing today's obesity epidemic—and how we can move forward to begin solving it. Fortunately, he is no ascetic, which becomes clear when talking about, as the book describes, companies developing "frozen pizza that boasted two, three, and four different cheeses . . . and then they tucked more cheese into the crust." "Oh, my gosh," he says. "The crust. Oh!" And then Moss explains both the appeal and why that appeal is so dangerous: "The melted, gooey feeling you get—there are nerves in the back of your mouth that pick up on that and go right to the brain's pleasure center, just like sugar. Except that fat has twice the calories as sugar, so it's a real problem. Today, cheese is the number-one source of saturated fat in the American diet." Just when you were thinking that pizza was sounding particularly good . . .