Is It Up to Business to Solve the Toughest Problems?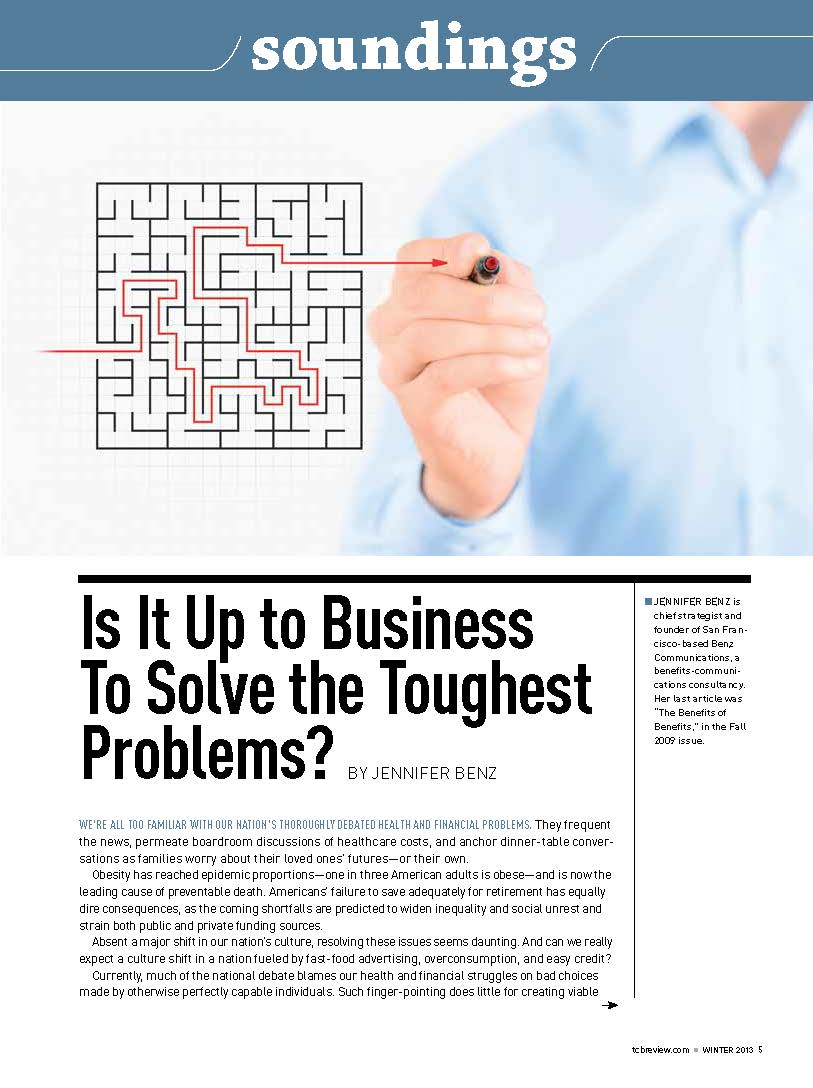 Authors:
Publication Date:
January 2013
Employers already spend a tremendous amount on a vast array of benefits, including health and retirement benefits. Yet very few make the additional small investment needed to effectively educate employees and their families. In this essay, benefits consultant Jennifer Benz argues that American companies should take on some responsibility for solving the country's problems with obesity and financial insecurity, through educating the workforce.
Support Our Work
Support our nonpartisan, nonprofit research and insights which help leaders address societal challenges.
Donate