Let Your People Go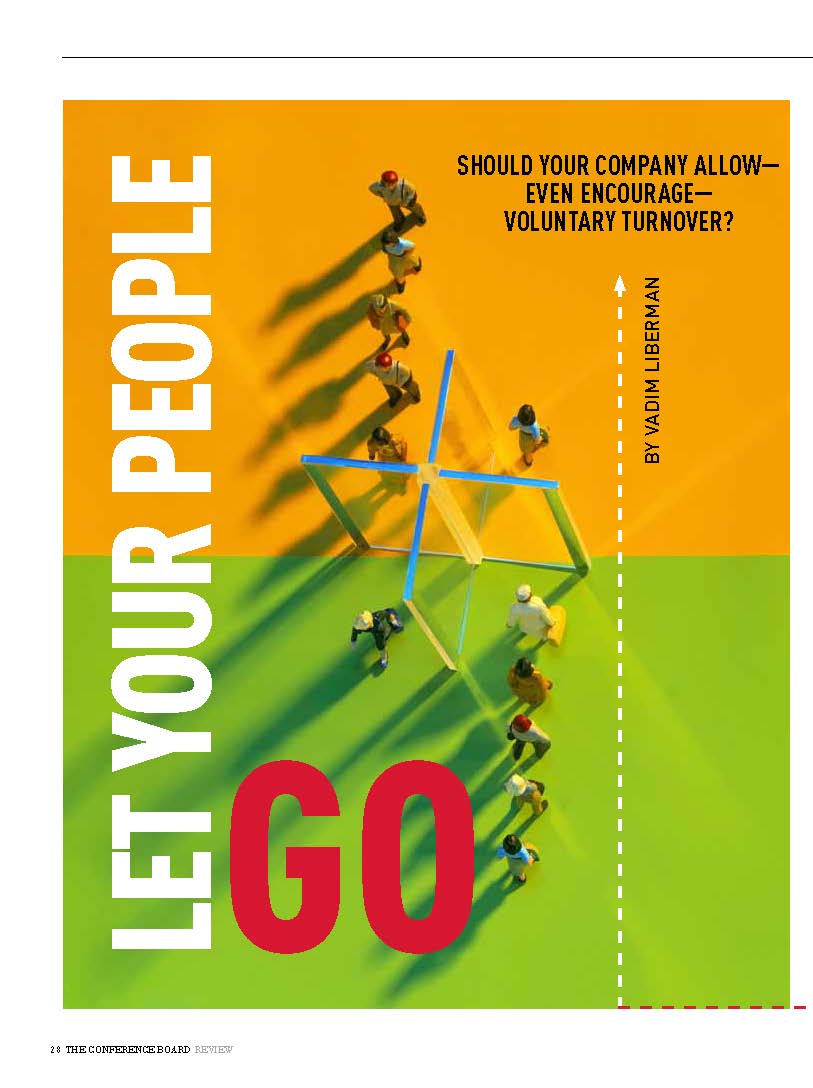 Publication Date:
October 2012
How can we hold onto our people? Everyone is concerned about retention for a reason: Companies are very much aware that employees feel disengaged, overworked, and undercompensated. As soon as the economy picks up—any day now!—your best people will surely be working their latest LinkedIn connections and filling headhunters' inboxes with résumés. With each upward spike of the Dow, we're warned, more and more workers will vanish from their desks like a scene from Left Behind. You'd think that you're facing a cataclysm preventable only with prayer, or maybe restoration of that gold-plated healthcare plan you dropped back in 2008.
Sure enough, turnover can sicken an organization, leaving gaps that can't be filled and further burdening everyone who sticks around. But just as treating a disease can inflict greater harm than the illness itself, so too regarding retention strategies. Your efforts may tether people to your firm, but low turnover may cloak various corporate cancers. Worse, it may exacerbate them.
Support Our Work
Support our nonpartisan, nonprofit research and insights which help leaders address societal challenges.
Donate