Mistreatment: No organization tolerates bullying, so why do so many workers continue to feel abused?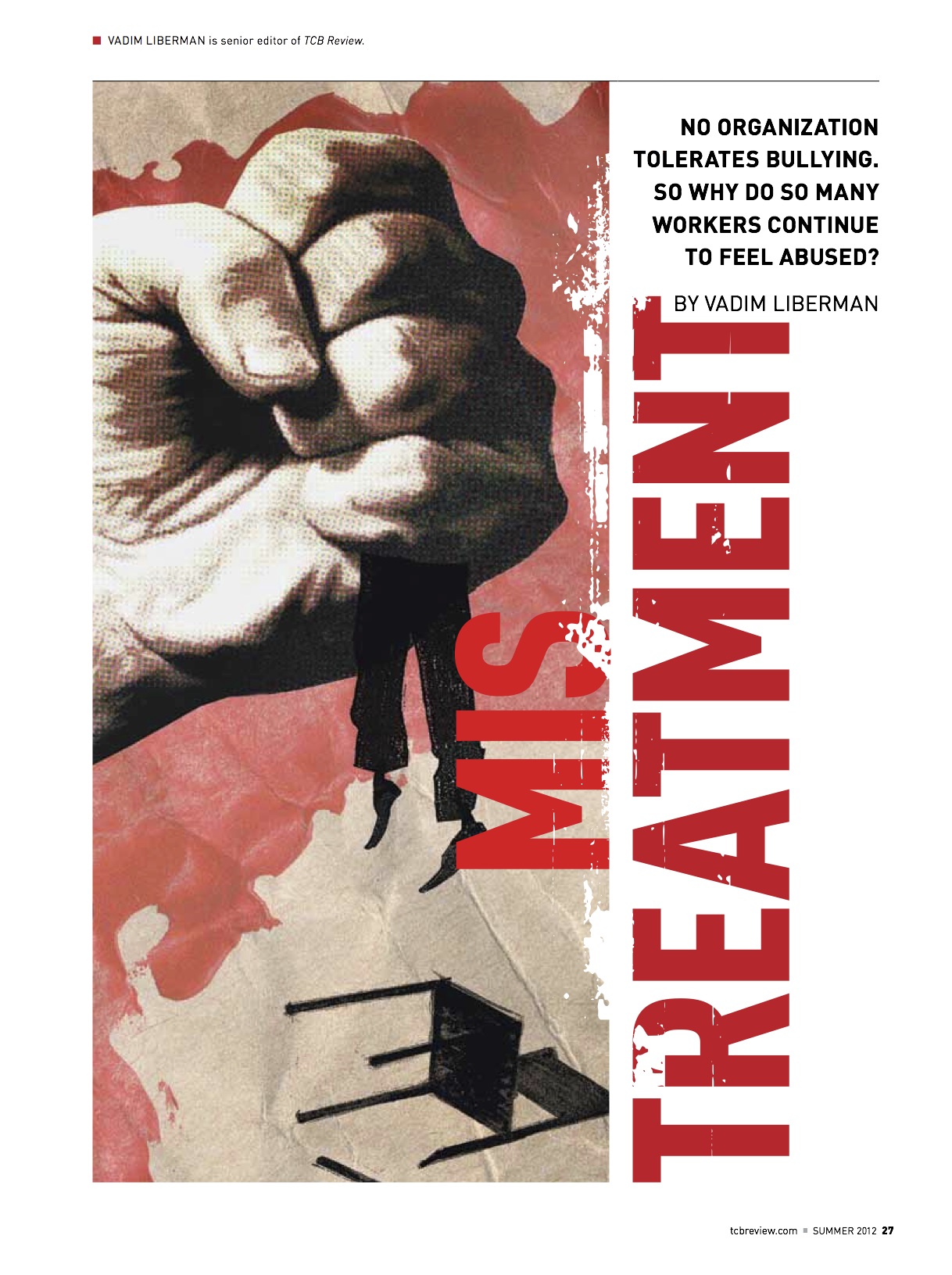 Publication Date:
July 2012
Workplace bullying can be devastating nevertheless to morale, productivity, and HR departments, strongly affecting not only the target but his whole department—and even the entire company. Bullying goes beyond everyday rudeness and incivility—it's repetitive, enduring, and escalating, entwined with perceived power disparities and matters of intent. It turns the most grown-up of environments, the modern workplace, into something resembling junior high, in which so many of us felt helpless to deflect the attentions of a bigger kid who had decided, seemingly randomly, to make our lives hell.
Targets may feel helpless, but HR departments can change the atmosphere to both discourage bullying and rectify particular untenable situations.