HR: You're Doing It Wrong: Looking for Leaders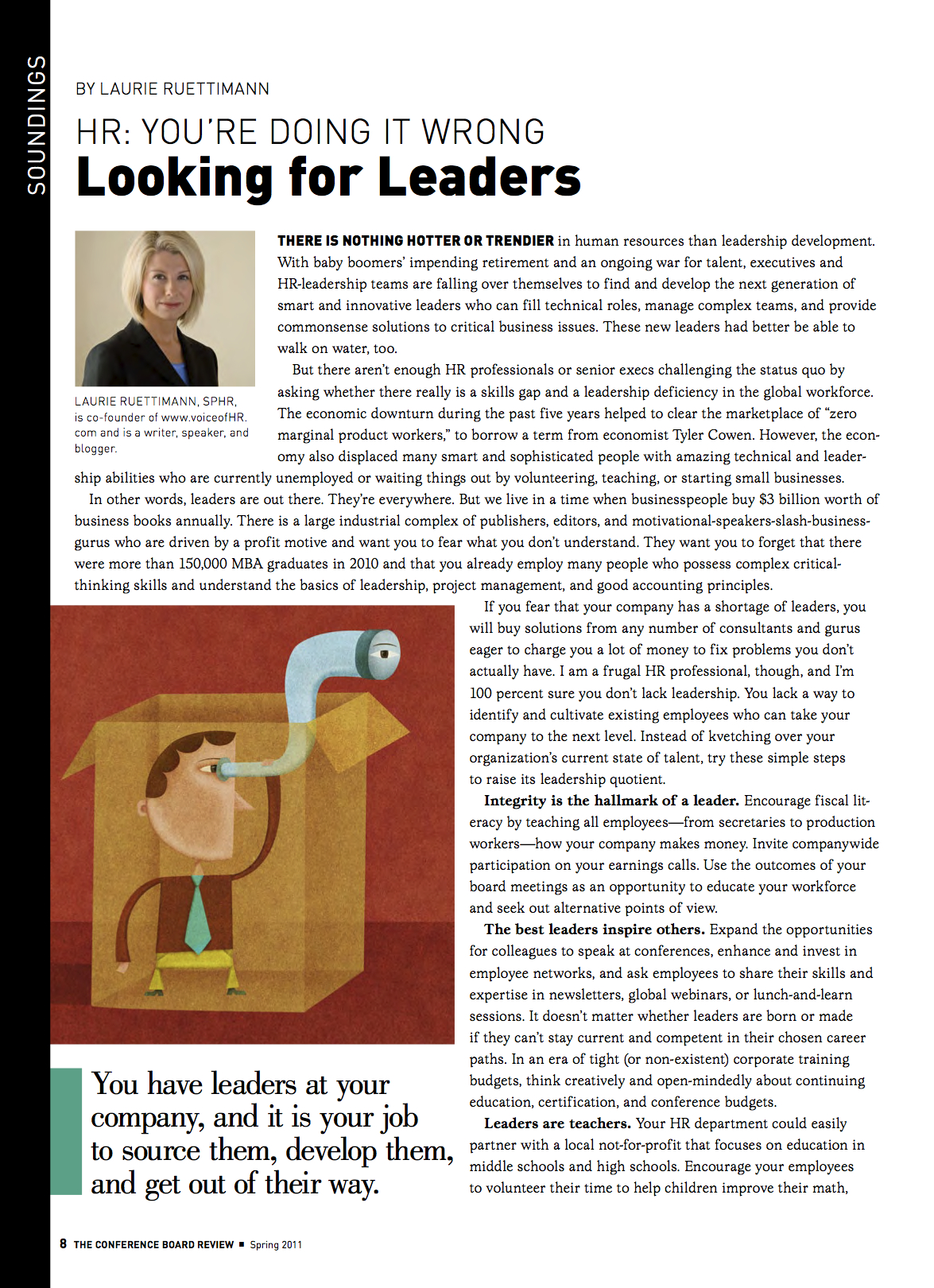 Publication Date:
April 2011
If you fear that your company has a shortage of leaders, you will buy solutions from any number of consultants and gurus eager to charge you a lot of money to fix problems you don't
actually have. You don't lack leadership, though—you lack a way to identify and cultivate existing employees who can take your company to the next level.
Support Our Work
Support our nonpartisan, nonprofit research and insights which help leaders address societal challenges.
Donate