In Sickness and in Health: Do companies care about their employees' well-being?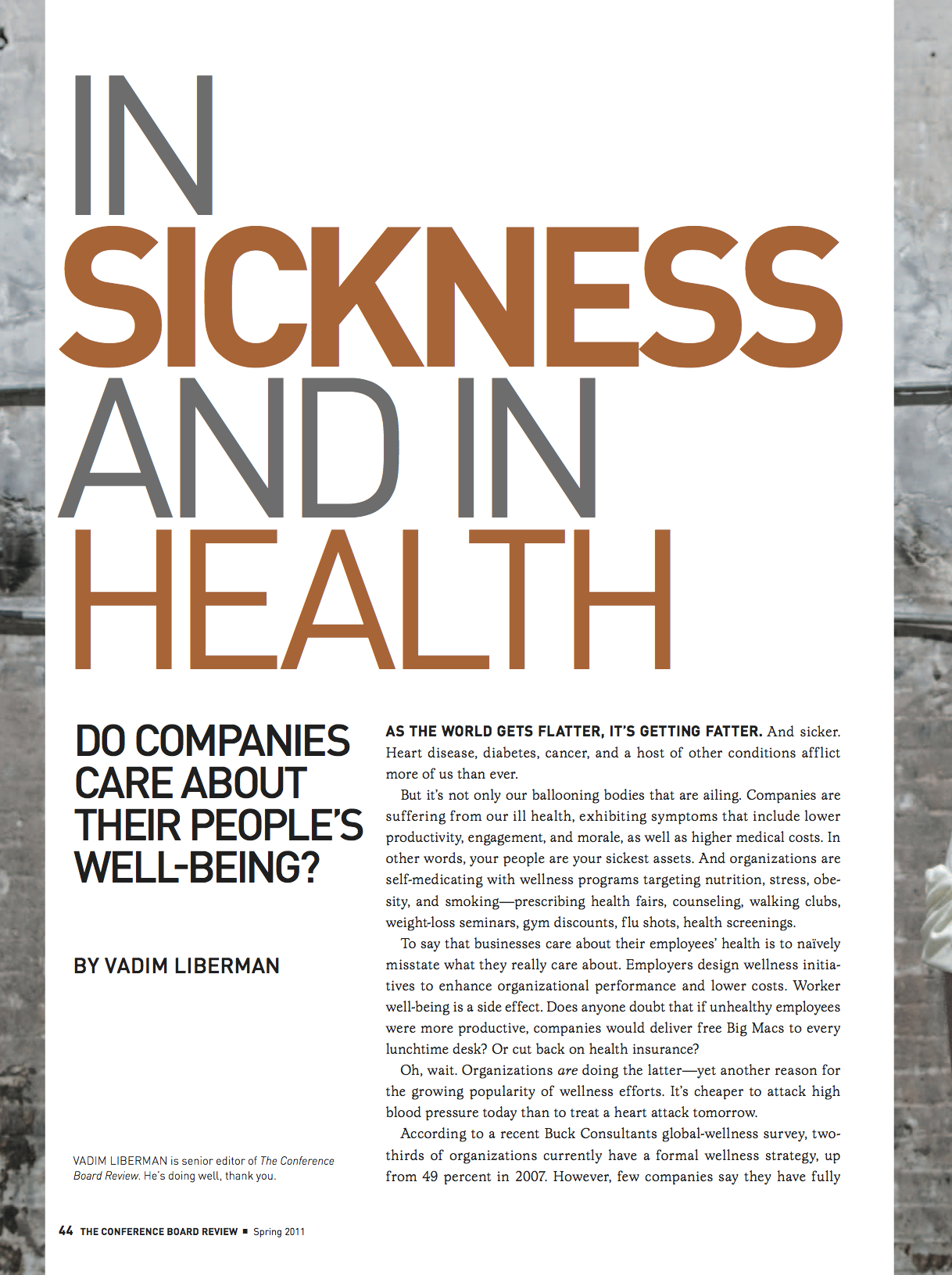 Publication Date:
April 2011
When contemplating global wellness programs, a dizzying array of influences—cultures, governments, healthcare systems—induces major migraines. Sure, it may seem like a good idea. It may seem like it's working. But because corporate wellness is a relatively new concept—most firms with a strategy have had it in place less than five years—you can hardly blame multinationals for feeling apprehensive. Nonetheless, whether your company is considering or already has international wellness programs, it's worth pondering your relationship with your people's health.
Support Our Work
Support our nonpartisan, nonprofit research and insights which help leaders address societal challenges.
Donate