Embracing the Enemy: Why companies need to encourage whistleblowers, not fear them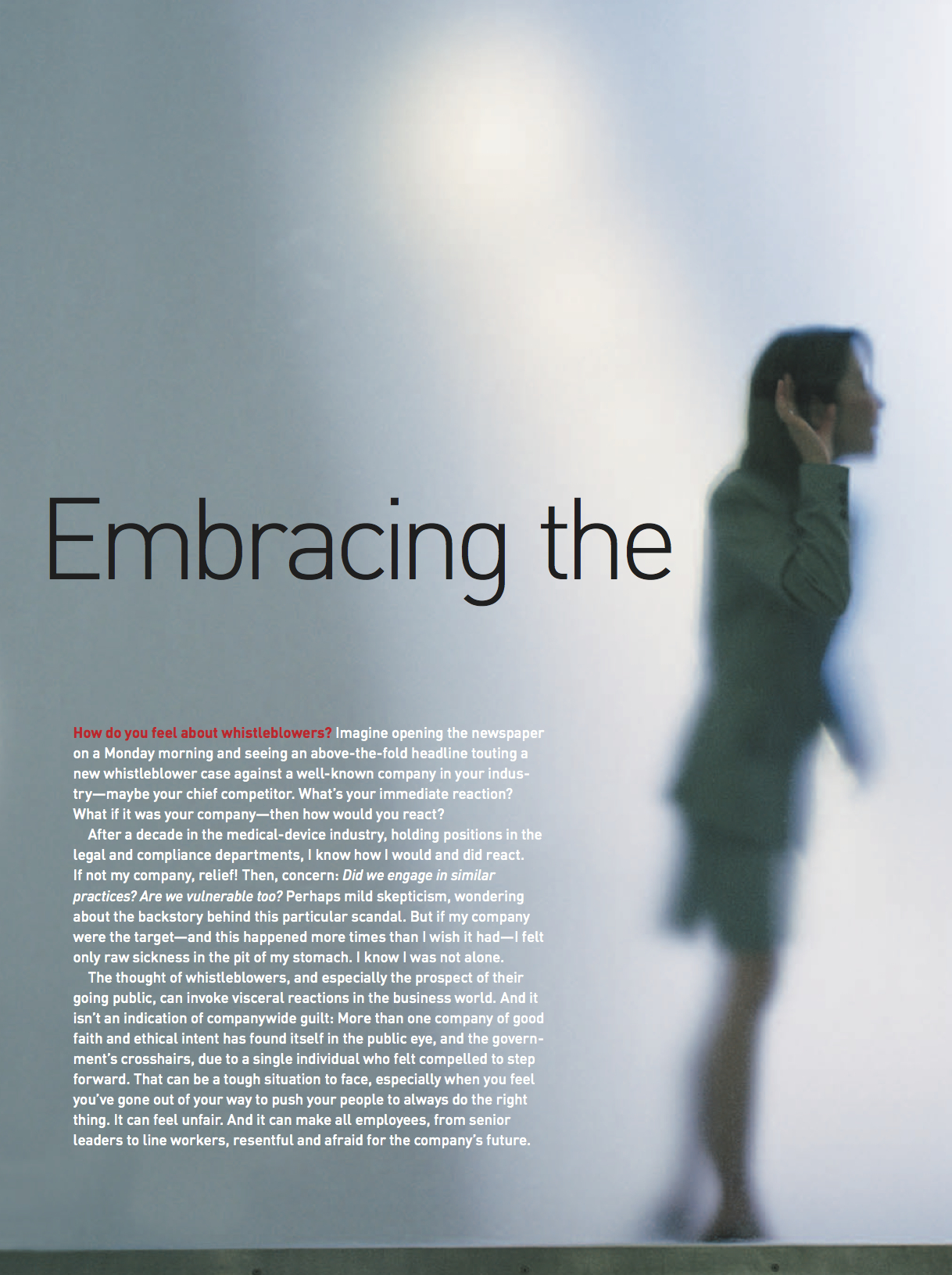 Publication Date:
July 2011
Information from whistleblowers, tipsters, and informants is the single most effective way for companies to root out internal wrongdoing. Potential whistleblowers, usually employees or other insiders, may have information about anything that can go wrong in a company: financial improprieties, faulty products, employee-relations issues, ongoing fraud. It can involve an individual, a department, an entire company, a single situation, a course of dealing, or a process. Whistleblowers are not always right, of course, but their aim is on target often enough that you should pay attention.
There have always been and will always be whistleblowers—people who challenge behavior they perceive as wrong and seek to bring it to the attention of those with the power to change it. Those companies interested in understanding whistleblowers and their motivations, and harnessing their knowledge as an asset, can turn whistleblowers into an advantage rather than something to be feared.
Support Our Work
Support our nonpartisan, nonprofit research and insights which help leaders address societal challenges.
Donate