Restoring Quality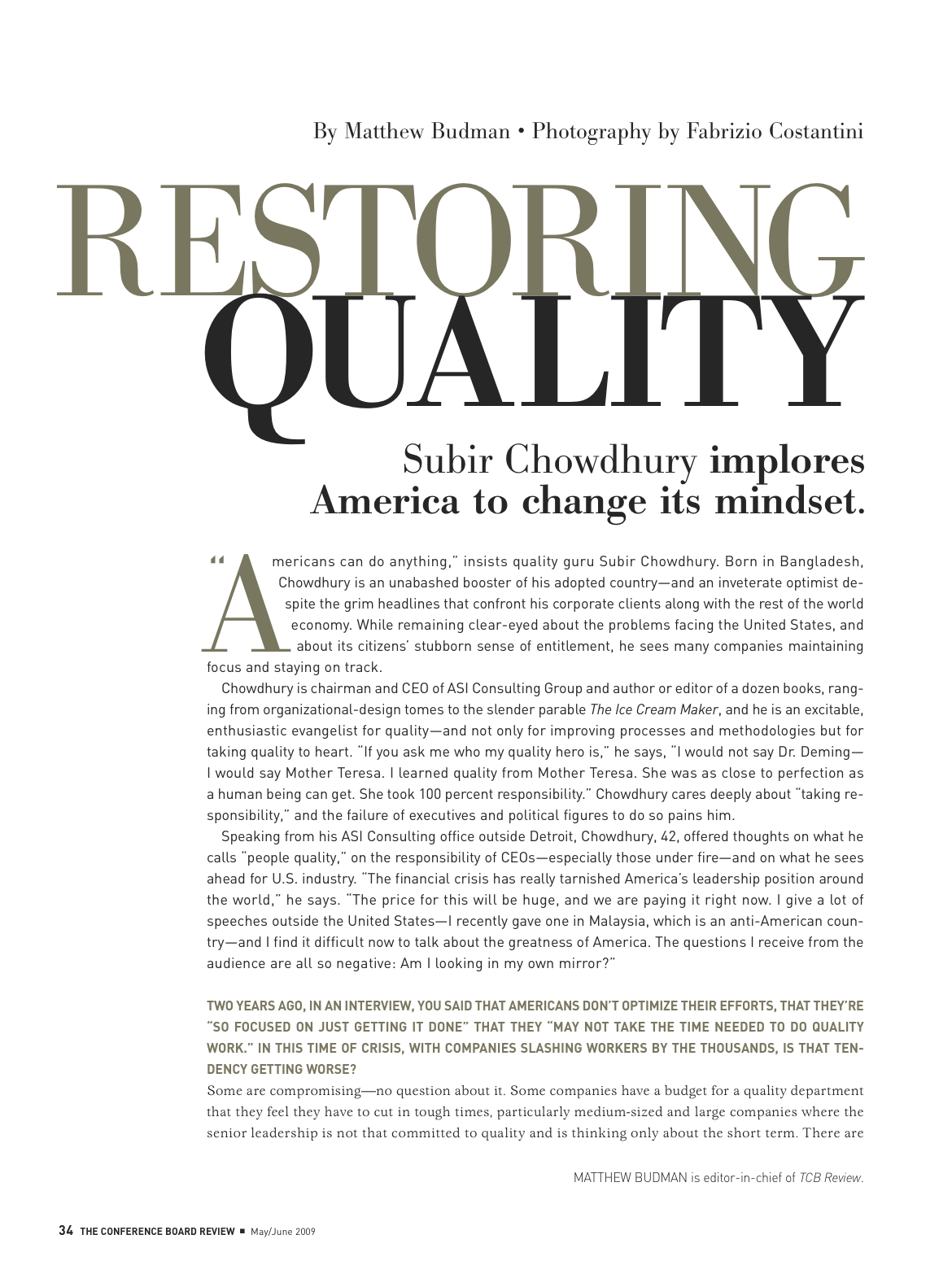 Publication Date:
May 2009
Quality consultant Subir Chowdhury offers thoughts on what he calls "people quality," on the responsibility of CEOs—especially those under fire—and on what he sees ahead for U.S. industry.
Check out the current issue and more at www.tcbreview.com!
Support Our Work
Support our nonpartisan, nonprofit research and insights which help leaders address societal challenges.
Donate