Are You Talking to Your People or at Them?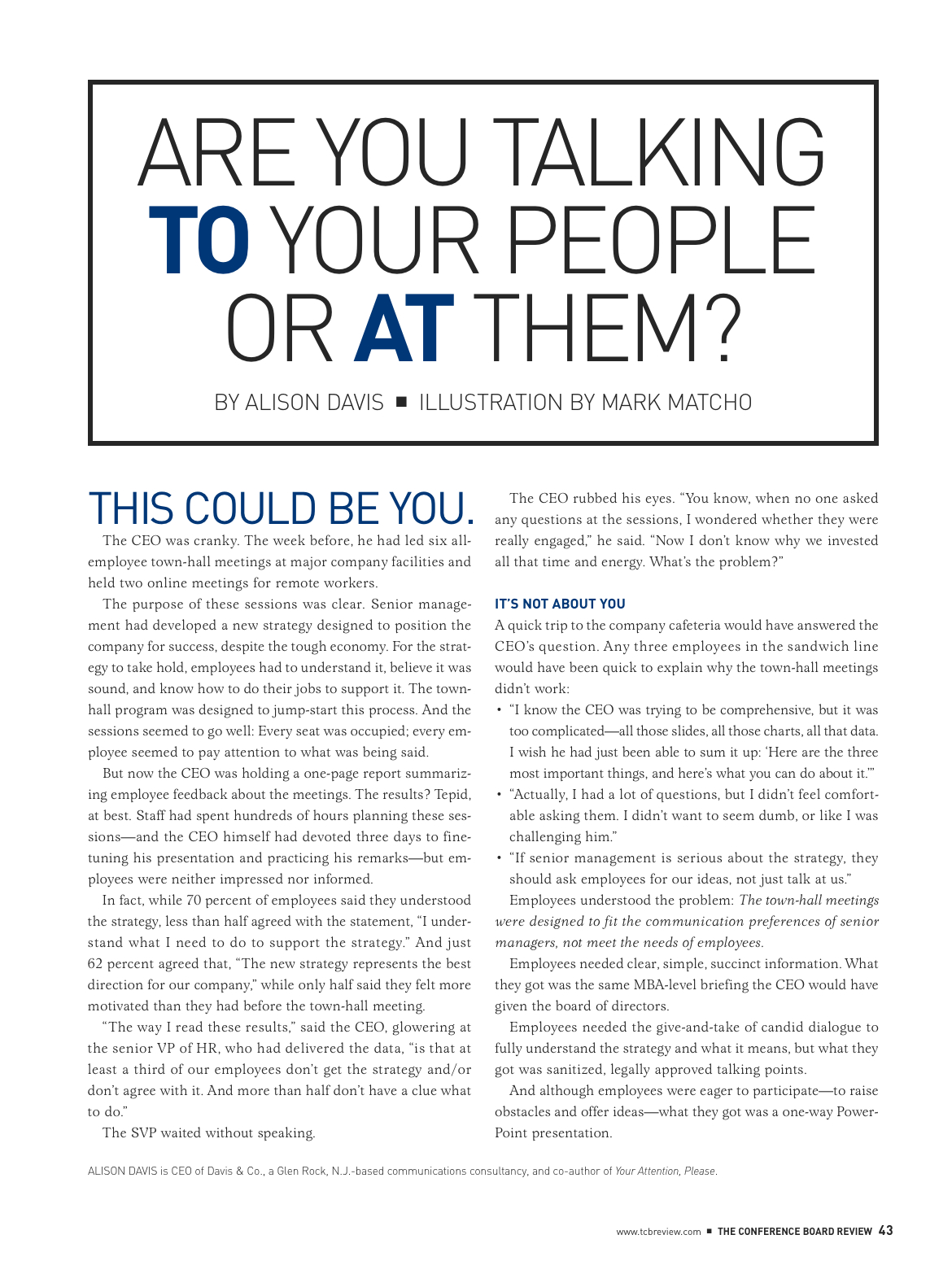 Authors:
Publication Date:
March 2009
Employee communication, the way it's practiced in most organizations today, is simply not working. This problem is not confined to town-hall meetings—it's an issue with print and electronic newsletters, intranets, poster campaigns, and nearly every other channel you can think of. Employees are increasingly hitting the email delete button, avoiding the internal home page, missing web meetings, and showing up to face-to-face forums only because they feel they have to. Why does this matter? Because now, more than ever, you need to reach, motivate, and engage your employees.
Support Our Work
Support our nonpartisan, nonprofit research and insights which help leaders address societal challenges.
Donate