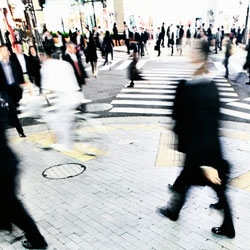 Labor Market Institutions Handbook
Direct online access to a wealth of qualitative and quantitative information on labor markets
The Conference Board Labor Market Institutions (LMI) Handbook® provides direct online access to a wealth of both qualitative and quantitative information on labor markets–and the institutions and policies that influence employers–for more than 60 economies. This compendium database provides a "one-stop shop" for members to quickly access detailed, country-specific information about labor markets across the globe—and to make cross-country comparisons from reliable sources.
For each country in the online data handbook, institutional features and policies affecting employers–including employment protection, minimum wage laws, collective bargaining, employee benefits, hours and human rights, and retirement and tax policies–are provided. In addition, the domestic workforce is characterized and classified by a plethora of economic and demographic features such as gender, age, occupation, industry, education level, etc. The handbook covers 63 countries which account for more than 97% of the global economy.
Member companies will find this resource useful in guiding their business decisions and best practices–especially regarding:
Gaining familiarity with the labor market environments in countries where employers operate in, or are considering operating in;
Gaining information on the quantity, quality and typical compensation of workers across countries;
Comparing labor market environments in the context of making decisions about where to locate abroad.

Member Exclusive