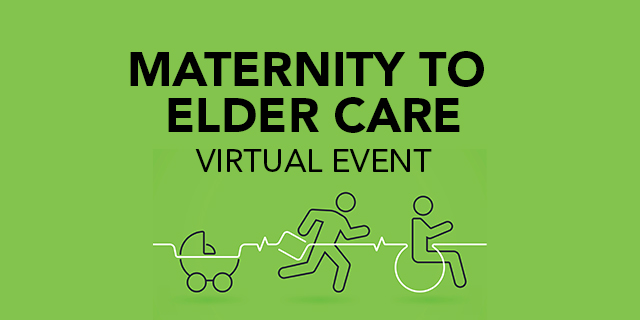 NOVEMBER 09 - 10, 2020
VIRTUAL MEETING
November 09 - 10, 2020
About the Seminar
Health care and safety issues are everyday life issues for much of the global workforce. But beyond the headlines, what has been the impact of the coronavirus on other critical health care areas and how are employers adapting? How can organizations prepare for the new future of health care to protect their employees?
We identify three transition points: fertility and childbirth; chronic or acute disease diagnosis; and the declining health of parents. While COVID-19 has taken the headlines, all three of these areas are changing in the new work and health environment.
We will examine these three junctures and how leading companies are helping employees navigate the "arc of life" while maintaining the quality of their life and work. How will employee-centered care accelerate and what will leading organizations do to ensure the best outcomes at affordable costs?
Our focus is on the highest-cost care management areas. We will explore ways employers can develop cost-effective programs to meet fertility and maternity care, acute and chronic care, and elder care challenges. Laws, regulations, and research are daily changing what we know and how medical care is delivered in these areas--and we can help employers make sense of those changes.
We will cover transition points including:
The great "reset" of health care delivery and its impact on business sustainability
Why access to health care and economic recovery are intimately connected and the role of business in enhanced care
Innovations in fertility treatment and maternity care--and the price tags attached
Making benefits plans relevant and decipherable to the people who need them
Strategies for dealing with complex care situations: advanced illness, chronic care management, and end-of-life-care as they affect employees
How value-based benefit design relates to the "arc of life" approach to care management
What employers can do to "see around the corner" to better address the needs of their workforce in a fast-emerging health care future, while managing costs during the economic recovery
Want to Get Involved?
For marketing partnerships, contact melissa.mianulli@conferenceboard.org.
For sponsorship opportunities, contact michael.felden@conferenceboard.org.
For speaker submissions, contact amy.armitage@conferenceboard.org.


Register
This event is free for members ($595 for non-members). Register now to join us for the live virtual event and to receive a link to watch later on-demand.
Pamela Abner, MD, Chief Administrative Officer & Chief Diversity Officer, Mount Sinai Health System
Gina Bartasi, Founder & CEO, Kindbody
Susan Dentzer, Senior Policy Fellow, Robert J. Margolis Center for Health Policy at Duke University
Colette Edwards, MD, National Medical Director, Associate Health and Well-Being, Humana
Joan Kelly, Chief Experience Officer, Yale New Haven Health System
Tabassum Majid, Doctoral researcher exploring new products and services for elder care,
philip Micali, Managing Director, bWell international, inc.
Nicole Palmarina, Director, National Innovation Centre for Ageing, UK
Linda Roszak Burton, Author and Speaker on gratitude,