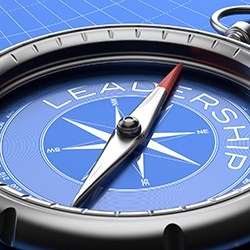 About Leadership Experiences
Great leaders seek out experiences that take them out of the familiar and help them see themselves differently
As a successful leader, you have likely completed a diverse menu of classes, trainings and workshops. For seasoned professionals, getting to the next level is not about skill development or competence, but mastering the art of leadership. This capability is far more elusive and demands an innovative approach.
By engaging in unfamiliar experiences, you can unlock the single greatest asset you have for becoming a more effective leader: new insights. Instead of listening to a lecture on leading through crisis, travel to the Johnson Space Center and re-live the triumphant return of Apollo 13. Instead of talking about coaching, be coached in such sports as Paralympic volleyball and hear directly from athletes and sports scientists at the U.S. Olympic Training Center.
Take part in rich conversation about the nuances of strategy, communication, creating high performing teams and cultures, and navigating rapid change. Through the power of personal discovery, these insights become more profound and lasting. See opportunities and challenges differently and be inspired to act.
Program Size
Attendance is limited, so reserve your space early. Program size is kept small to ensure individual attention, extensive group interaction, and one-on-one instruction.
Who Should Attend?
Public programs: Each takes you to a different setting and looks at leadership through a unique lens. You will interact with other senior executives from across industries, engaging in rich, facilitated discussion.
CEOs, CFOs, CIOs, COOs, CLOs, and Presidents
Directors of Organizational Effectiveness and Development
EVPs, SVPs
Managing Directors
Senior Directors
Directors and VPs of Marketing, Operations and Human Resources
Private programs: Any of our programs can be tailored for a more customized experience. We will work with you to create the program that best addresses your challenges and goals.
Corporate boards
CEOs/Presidents and their teams
Business unit leaders and their teams
Cross functional teams
High potential cohorts
One-sheet