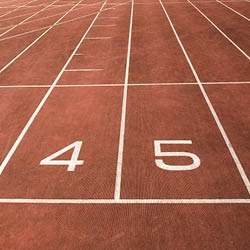 Gold Medal Leadership Development Experience
Applying performance insights from elite sports to your business
A woman achieves a balancing act that includes gold medals in wheelchair racing, motherhood, entrepreneurship – and survival of a blood clot on the brain and multiple neurosurgeries.
A budding 18-year-old athlete suffers a fall from an amusement park ride and goes on to cultivate a remarkable Paralympic career, finding a deep sense of purpose that sustains a winning record over decades.
After winning nine World Championships and two Olympic medals, a rower goes on to do what few stars ever do: successfully coach others not just to be their best, but to be their best together.
These are athletes who have faced moments that define a life and a career, holding the potential for either failure or greatness. They also have highly relevant stories to tell executives who face defining moments every day and must lead their teams in an increasingly competitive environment.
The Conference Board is now offering an opportunity not just to study such moments, but to experience them firsthand.
Gathering outside London at the Stoke Mandeville Training Facility, where Paralympics were born, executives will meet athletes, coaches and experts such as sports psychologists who know how to push beyond limits, tap unknown reserves of resilience, and master the challenges that come from competing to win.
In addition to hearing athletes' stories, participants will confront their own personal and team challenges as they try out such sports as Paralympic basketball and air rifle shooting.
Traditional leadership conferences may talk about the need to step outside your comfort zone; we will have you experience what that feels like.
In this program you will discover how to:
Cultivate trust and resilience to overcome obstacles and gain the extra edge to push performance to the next level
Reframe perceived limitations to discover new sources of strength
Find focus and "stay in the moment" in high-pressure, time-sensitive situations
Your team will discover how to:
Help high-performers turn setbacks into opportunities for growth
Balance periods of intensity with reflection and recovery
Manage shared accountability and personal vulnerability
Your organization will be better equipped to:
Understand how small changes can dramatically improve results
Identify the positions that most impact the execution of your strategy and move "A" players into them
Take a holistic view of creating success, addressing everything from stress management to the need for breaks and work/life balance in pursuit of ambitious goals
Immersing yourself in the world of elite athletes will forever change how you think about the world of business.
One sheet
To learn more about the Gold Medal Leadership Development Experience, download the one-sheet below.