International Comparisons of Manufacturing Productivity and Unit Labor Costs Trends, 2016
17 May 2017
Developments in Manufacturing Productivity, 2016
Manufacturing labor productivity weakened in several mature economies in 2016 relative to 2015 (notably France, Japan, and the United States) while it improved in other countries (notably Germany and the UK).
To view international comparisons of productivity see Table 1.
Click on image to view chart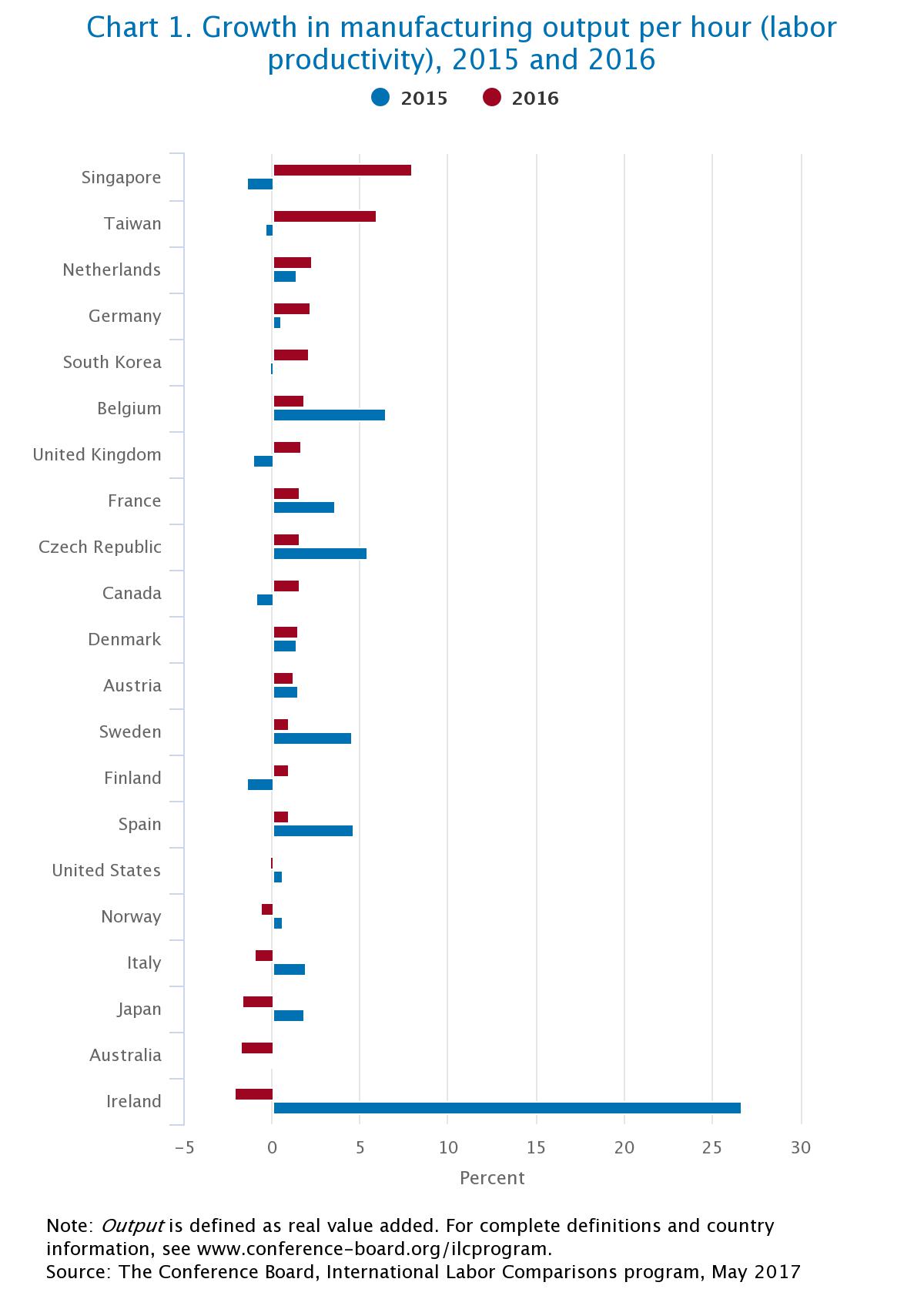 Developments in Manufacturing Unit Labor Costs, 2016
As wage growth was mostly faster than productivity growth, competitiveness in terms of Unit Labor Cost (ULC) weakened almost everywhere, exacerbated by a strengthening of currencies relative to the U.S. dollar in 2016 (compared to 2015).
The UK saw a slightly better unit labor cost performance in manufacturing in 2016 because of the rapid depreciation of the pound resulting from Brexit.
To view international comparisons of unit labor costs see Table 3.
Click on image to view chart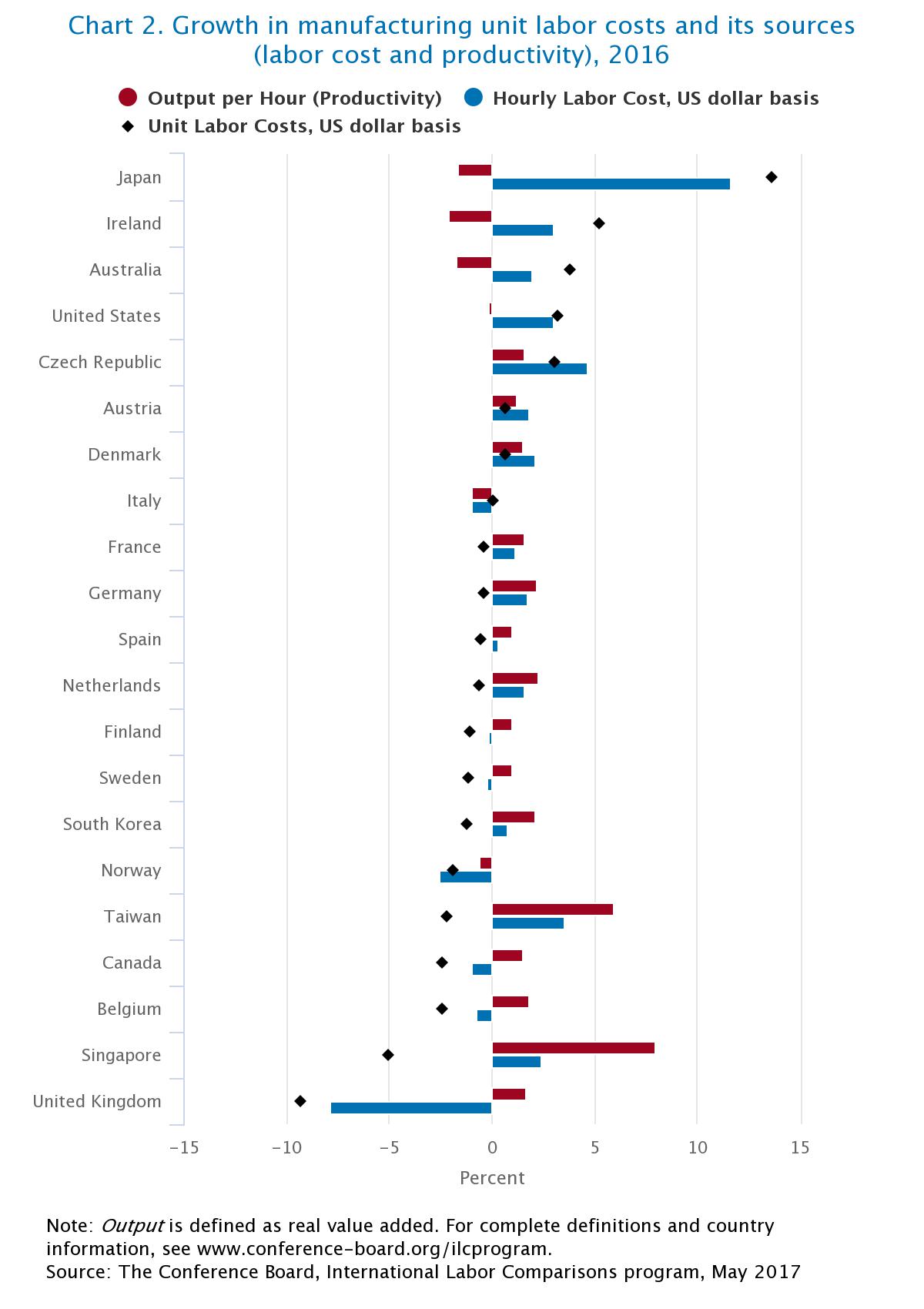 Download Data and Related Products
To download the complete International Comparisons of Manufacturing Productivity and Unit Labor Costs Trends dataset and to view related data products please see the Data page.