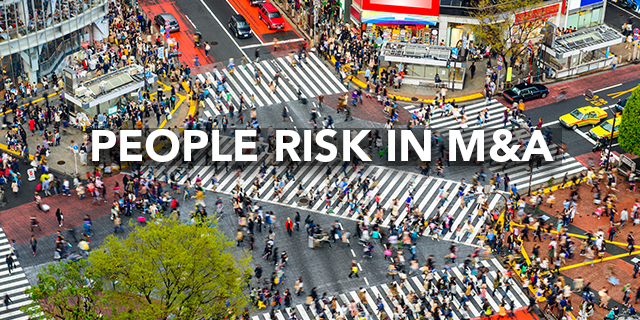 OCTOBER 27 - 28, 2020
WESTIN NEW YORK AT TIMES SQUARE , NEW YORK, NY
October 27 - 28, 2020
About the Conference
Mergers and Acquisitions (M&As) continue to be a key business strategy for many companies. M&As are used as a tool to enable transformation, grab market share, and consolidate markets; they are also a risk-loaded business decision. While many leaders are aware of the financial and legal risks in deals, a less emphasized risk is the people involved, particularly human resources.
M&As place a premium on HR leaders being able to execute successful integrations in order to achieve the deal objectives. As a trusted source for HR insights and expertise, The Conference Board invites you to a thought-provoking program that focuses on the pivotal role of HR in M&As. Walk away better equipped to engage HR executives in the M&A process, including building/bolstering your integration capabilities.
Topic Examples
Determining HR M&A value drivers
HR's pivotal role during an integration
Executive perspectives: Corporate Devel. & Strategy on working with HR in M&As
Leverage diagnostic tools to assess and bridge culture gaps
Building your HR M&A practice/capabilities
HR M&As across borders
Organizational network analysis in M&As
Conducting a thorough talent assessment to select the right team
Engaging and retaining critical talent to help you capture the most value
Building your HR integration capability/processes to respond to a variety of deal types
HR M&A due diligence: Getting in front of the crucial people issues that drive M&A success
Balancing talent risk/opportunity that can make the difference between success and failure
Who Should Attend
This event is design for executives who are involved in the following business areas:
Human Resources
HR M&A
M&A Integration
Mergers & Acquisitions
Corporate Development
Joint Ventures
Strategic Alliances
Integration Strategy
Business Development
1. Save the Date
Block off your calendar for the following dates:
October 27-28, 2020 at the Westin New York at Times Square.
2. Get Involved!

If you would like to get involved, please contact us.