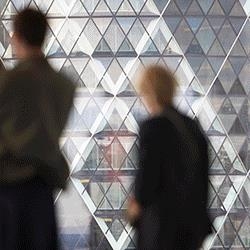 The Job of the Corporate Director - Perspectives of Pension Funds
Monday, October 7, 2019
12:30 - 5:00PM
New York, NY
Agenda

12:30-1:15. Registration & Networking Lunch

1:15-1:30. Welcome, Framework for Discussion & Speaker Introductions

1:30-2:15. Board Actions (Including Failures)
When should a board take action? How should the board prevent and respond to corporate crises?

2:15-3:00. Director-Shareholder Engagement Expectations
How should directors be engaging with shareholders on matters related to the company's strategy, oversight, and governance?

3:00-3:15. Networking Coffee Break

3:15-4:00. Board Composition, Structure and Knowledge Base
What are the expectations for board composition in today's economy? What knowledge base should directors have to fulfill their duties?

4:00-4:45. Interaction with Management
How should directors be interacting with corporate management at the executive level and below?


4:45-5:00. Wrap-Up, Findings & Next Steps

5:00-5:30. Networking Reception