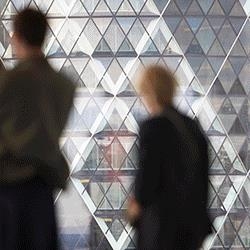 The Job of the Corporate Director - Perspectives of Investor Relations Executives
Monday, June 10, 2019
10:00AM - 2:30PM
Chicago, IL
Event Logistics

The Job of the Corporate Director: Perspectives of Investor Relations Executives
Monday, June 10, 2019
10:00 AM - 2:30 PM ET


I. REGISTRATION
Attendance is free of charge, although pre-registration is required.
Registration is by invite only, for members of The Conference Board ESG Center and invited guests of NIRI and Latham & Watkins. (For more information, please contact Michael Mahoney, Program Manager with The Conference Board Governance Center, at michael.mahoney@conference-board.org.) The email invitation includes a closed registration link.

II. LOCATION
Latham & Watkins, Chicago Office
330 North Wabash Ave.
Chicago, IL 60611
III. RECOMMENDED ACCOMMODATIONS
Please note that Roundtable attendees are responsible for securing their own accommodations if needed.
The following hotels are located close to the event space:


IV. ATTIRE
Business Casual
V. ADDITIONAL DETAILS
This meeting shall follow Chatham House Rule, wherein all comments are off-record and no particular comments can be attributed to any individual.
By attending this meeting, you are permitting Governance Center and NIRI staff to take your photograph, which may be used in ESG Center promotional materials, communications, and on the Center website.