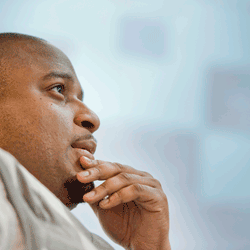 Executive Compensation Reform Vital to Restoring Trust
The economic crisis and subsequent, unprecedented government intervention, along with much publicized payments to executives of companies with plunging stock prices, has intensified public scrutiny on corporate practices regarding executive compensation.
The Conference Board Task Force on Executive Compensation, which was convened in March 2009, believes public corporations and directors are at a crossroads with respect to executive compensation. In a report published Sept. 21, 2009, the Task Force recommends that publicly traded companies take immediate and credible action to restore trust in the ability of boards of directors to oversee executive compensation.
The Task Force recognizes that a "rules-based" approach cannot provide the essential flexibility required to accommodate the disparate industries, strategies, business models, and stages of development represented in the more than 12,000 U.S. public companies. If executed correctly, in furtherance of a company's business strategy and shareholder value and consistent with the company's values, the Task Force recognizes that attractive executive compensation is vital to the economic health of America's business sector.
In its report, the Task Force sets out five Guiding Principles as best practices for companies when setting executive compensation:
Paying for the right things and paying for performance: Compensation programs should be designed to drive a company's business strategy and objectives and create shareholder value, consistent with an acceptable risk profile and through legal and ethical means.
The "right" total compensation: Total compensation should be attractive to executives, affordable for the company, proportional to the executive's contribution and fair to shareholders and employees, while providing payouts that are clearly aligned with actual performance.
Avoid controversial pay practices: Companies should avoid controversial pay practices, unless specific justification is present.
Credible board oversight of executive compensation: Compensation committees should demonstrate credible oversight of executive compensation. They should be independent, experienced and knowledgeable about the company's business.
Transparent communications and increased dialogue with shareholders: Compensation should be transparent, understandable and effectively communicated to shareholders.
Continuing a the long history of principled leadership, The Conference Board and its Governance Center convened the Task Force on Executive Compensation in March 2009 to address the loss of public trust in oversight processes. The Task Force is co-chaired by Raj L. Gupta, former Chairman and Chief Executive Officer of Rohm and Haas and a Trustee of The Conference Board, and Robert E. Denham, partner in the law firm of Munger, Tolles & Olson LLP and former Chairman and Chief Executive Officer of Salomon Inc. Bill Ide, Chairman of the Advisory Board of The Conference Board Governance Center, former General Counsel of Monsanto Company and President of the American Bar Association, is Director of the Task Force. The published report reflects the view of the members of the Task Force on Executive Compensation, and does not necessarily represent the views of the companies or organizations with which they are affiliated. Sponsored and supported by The Conference Board, the Task Force enjoyed absolute independence and autonomy in its operations, findings and recommendations.