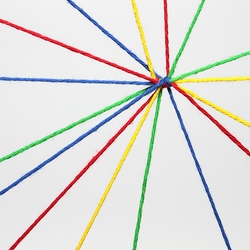 Public Forum: Issues with Engagement
February 27, 2013
Issues with Engagement
The first of three public forums, convened by The Conference Board Task Force on Corporate/Investor Engagement and led by the Advisory Board on Corporate/Investor Engagement, examined the state of the corporate/investor engagement paradigm and sought to identify the positive elements as well as potential areas to be addressed by the Task Force.
Program Chair: Paul F. Washington, Senior Vice President, Deputy General Counsel & Corporate Secretary, Time Warner Inc.
The task force and advisory board would like to thank the following individuals for their contribution at this public forum.
Amy Goodman, Partner, Gibson, Dunn & Crutcher LLP

Sophie L'Helias, Senior Fellow, Governance Center, The Conference Board

Ann C. Mulé, Associate Director, John L. Weinberg Center for Corporate Governance, Lerner College of Business & Economics, University of Delaware

Charles Nathan, Partner and Senior Advisor, RLM Finsbury

Judith F. Samuelson, Executive Director, The Aspen Institute Business & Society Program

John C. Wilcox, Chairman, Sodali Ltd
For additional information on the public forums and the work of the Task Force, please visit the Task Force webpage or contact the Task Force at task.force@conference-board.org