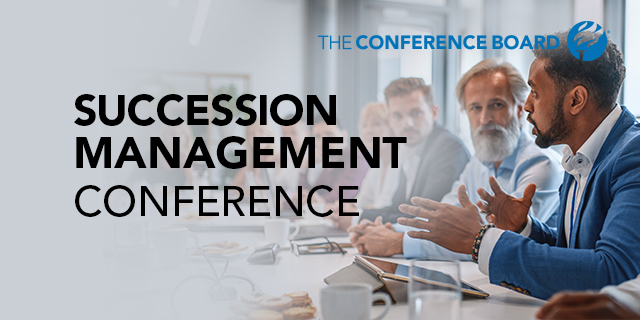 November 02, 2021
Organizations have spent years figuring out the right process to choose successors, yet the post-pandemic environment has caused many to rethink those plans. Succession planning is now a vital part of organizational sustainability. Organizations are required to reconsider emergency c-suite succession roles as well as identifying high potential leaders that can carry them through disruptions. At this year's conference, discover how these top organizations managed the unprecedented change in the last 18 months.
Join us as we share some best practices and new ideas in succession management. Benefits to you include the opportunity to:
Understand how to establish a fully integrated succession architecture that is aligned and connected to the business outcomes
Access to new and innovative tools and processes that can be incorporated into succession practices to develop a more agile approach to succession
Gain insights on how to build of a growth mindset culture and examples of ways to find undiscovered successors for leadership and critical roles.
Challenge thinking on the science of leadership potential and gain insights on how leverage psychometric assessments in the succession process
Topics Include:
Succession in a world of fierce talent competition
Identifying the right succession candidates who can be successful in today's context
Integrating succession management into your leadership practices
Who Should Attend?
This conference is designed especially for talent management leaders, practitioners, and executives responsible for succession management. Expected titles include Chief Executives, Heads, VPs, and Directors of:
Talent Management
Leadership Development
Organization Development
Human Resources/People
This event is complimentary for The Conference Board members* and $495 for non-members. Register now to join us live or to watch later on-demand. Be sure to sign into your account to receive the member rate. Not sure if your organization is a member? Check here.
*This offer applies to Enterprise, Center, Global Advantage, and Council Members with approved tcb.org Member user IDs and passwords. This offer excludes Insight Members, Higher-Education Members, Experience to Lead programs, in-person events, and third-party hosted events.