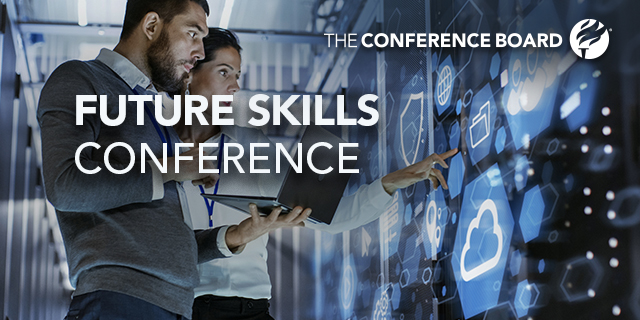 December 13, 2021
Technology innovation is dramatically reshaping the labor market, rapidly replacing many jobs and creating new ones. These changes have been accelerated by a series of economic and social upheavals that have accompanied a global pandemic. Talent management professionals are now tasked with the combined challenges of identifying what skills will be critical in the future and implementing upskilling and reskilling strategies to prepare their workforce for what's ahead. Pioneering companies are exploring a skills-based approach to talent that transcends jobs, enhances internal mobility and enables organizational agility.
The Future Skills Conference will address how organizations, talent professionals and employees can anticipate and embrace the future of work.
Topics Include:
The case for upskilling, reskilling and lifelong learning
A skills-based approach to talent development
Tools and strategies for predicting future high-demand skills
The role of self-directed learning in the future of work
Using digital credentialing to support your future skills program
Critical skills for future leaders
Benefits of Attending:
Gain insights into the tools and strategies organizations are implementing to predict future skills and upskill and reskill their workforce
Explore approaches to and benefits of taking a skills-driven approach to talent development
Discover what leading companies consider to be the most critical skills for future leaders
Who Should Attend:
This conference is designed especially for:
Managers, Directors and VP roles in Learning & Development, Talent Management and Learning Technology
Chief Learning/People/Talent Officers
SVPs, VPs, Senior Directors and Director of Learning and Development, Talent Development, Organizational Development, Leadership Development and Executive Development
Get Involved
If you would like to get involved in this year's conference, please contact us.
This event is complimentary for The Conference Board members and $495 for non-members. Register now to join us live or to watch later on-demand.