Marketing & Communications Webcasts
What Can We Expect for Economic Growth in Europe in 2021 and Beyond?
December 02, 2020 02:30 PM CET [14:30] (Brussels), 08:30 AM ET [08:30] (New York) | Special Webcast
Many European countries are again in lockdown. The second wave of the pandemic materialized earlier and faster than expected. Join us for this webcast as our panelists discuss how will this affect growth in 2021? What is the mood of consumers and business leaders? What type of recovery should we expect and what are the risks and the upsides to challenge it?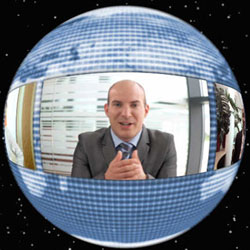 Noble Purpose is Not a Hype!
December 10, 2020 03:00 PM CET [15:00] (Brussels), 09:00 AM ET [09:00] (New York) | Special Webcast
In this webcast Olivier Onghena - author of The Book of Noble Purpose will explain how bringing this purpose into our lives, our enterprises, and the society we live in will alter things for the better.