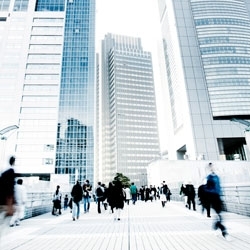 The Engagement Institute™
How Organizations Create and Sustain Highly Engaging Cultures
How Organizations Build and Sustain Highly Engaging Leaders
How Organizations Foster Employee Ownership of Engagement
Moments That Matter Throughout the Employee Life Cycle

The Conference Board is dedicated to equipping the world's leading corporations with the practical knowledge they need to improve their performance and better serve society. We are an objective, independent source of economic and business knowledge with only one agenda: to help our members understand and deal with the most critical issues of our time.

Deloitte helps organizations effectively manage their human capital to drive business growth. It does this in part by leveraging advanced analytics to develop talent management and business-driven HR strategies to help clients achieve results. Deloitte is a leader in human capital consulting, bringing a combination of business, industry and HR knowledge, supported by the breadth of services and capabilities of a multidisciplinary professional services organization and being part of the global network of Deloitte Touche Tohmatsu Limited member firms.
For more information, please visit www.deloitte.com/humancapital



Leading organizations the world over choose to partner with Mercer | Sirota for their organizational assessments and employee survey programs. Our client partnership approach, action orientation, long term perspective, and thought leadership produce a superior client experience and clear business results.
Our core belief: Surveys are only useful if they lead to strategic action.
For more information, please visit www.sirota.com