Global Economic Outlook - Home
NOVEMBER 2018
Interim February 2019 update (Charts & Tables only)
Click on the chart to browse forecasts by country and region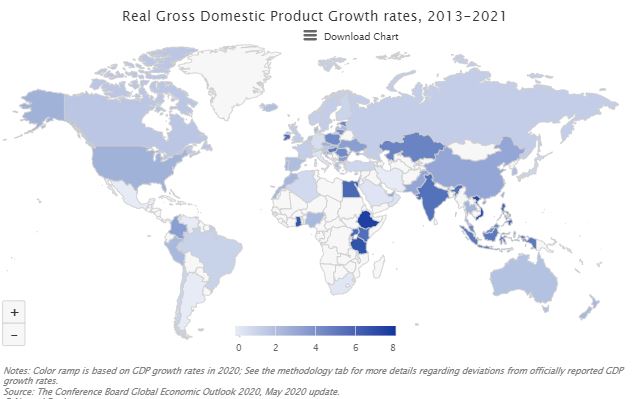 On top of the world...Looking over the edge
View the November 2018 press release here.
The global economy has plateaued but shows no signs of falling off a cliff in 2019. Assuming no major disruptions, a gradual slowdown seems most likely. On an annual basis, in 2019, aggregate global growth is expected to slow slightly to 3.1 percent, from 3.2 percent in 2018. But underlying shifts in the global economic landscape should not be ignored and will become more visible during 2019 and over the coming decade. Uncertainties about the slowdown are multifold: when, where, and how big?
Click below to view the infographic
For our members
To explore our full portfolio of related products, visit our member page.
To explore the Global Economic Outlook data, use the online data tool (including an option to download the data in excel format) available here.
Are you interested in getting in touch with our researchers about this model? Do you need someone to review your own growth model? If you would like to get in touch with us, please send an email to ted.geo@conference-board.org.
Publications
Next update
The next quarterly update of The Conference Board's Global Economic Outlook is scheduled for April 10th, 2019.