Information Security Executives Council
The field of information security has grown and evolved significantly in recent years, and having a CISO function in the organization has become the standard. As CISOs we are thought leaders in the area of Information Security and are responsible for establishing the enterprise vision, strategy and program to protect information assets and technologies. We focus on defending against unauthorized access, use, disclosure, disruption, alteration or destruction of the organization's information and we work to provide confidentiality, integrity, and availability in our information systems.
Some of our discussion topics include:
Incident Response: Planning for Cyber-attacks, disruptions and other issues

Human Capital: Recruiting, developing and retaining top tier talent for key cyber security roles

Threat Landscape: Role of cyber threat intelligence analysis

Data analytics: What are you learning from your data

Information Sharing: Public Private Partnerships

Security Awareness: Role of employees in an effective information security program
The open exchange between senior executives at our council meetings helps us to keep pace with the evolving challenges we face.
The power of peer learning
Enduring relationships with trusted peers are the core of the council experience. Enhanced by our global, enterprise-wide reach, these relationships span the world and extend the value of council membership. Confidential peer dialogue provides you with a broader perspective and shared experiences, as well as access to specific knowledge and best practices.
Council membership benefits
Collective problem solving that puts your issue on the agenda
Benchmarking through regular surveys of council members about relevant company practices
Multifunctional insights generated by the wealth of perspectives gathered from over 100 councils (covering more than 50 functions) that work together across geographies
Virtual communities that extend learning opportunities through a variety of online forums and other resources
Who should join?
Chief Information Security Officers (CISOs) and other senior executives responsible for the information security function at major corporations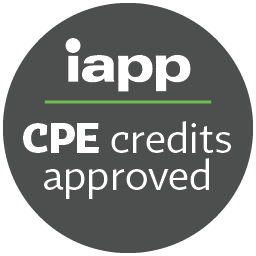 Earn Recertification Credits
Meetings are eligible for IAPP CPE credits