June 12 - 13, 2018
About the Seminar
Encouraging and Protecting a 'Speak Up' Culture
Understand why it's important not only to have in place policies such as formal anti-retaliation rules, but how to address the informal reality that retaliation often may be attempted, and even overlooked.
Learn how to avoid ethical violations—and prepare for and respond to those that do occur. Differentiate between appropriate and inappropriate strategies and communicate them effectively.
Seminar Highlights Include:
The Workplace Post Weinstein
ManPowerGroup on how to foster a corporate culture with the highest and unquestioned ethical values
Where Do We Go from Here?
Cindy Moehring, Senior Vice President, Chief Ethics and Compliance Officer—US,Walmart Stores will provide perspective from the largest private employer in the world, dealing with all ethics concerns on a grand scale.
Supply Chain Challenges
DELL and Altria Client Services will identify several key issues in securing supply chains from ethical breaches and share examples of how others have addressed them when they have occurred.
Instilling a Corporate Culture of Integrity
3M Company and UCB SA
Greg Radinsky, Chief Compliance Officer of Northwell Health will discuss how to create a meaningful level of transparency that results in a measurably more engaged workforce
The Essential Role of Board Oversight
Jeff Benjamin, (Recent) General Counsel and Chief Ethics & Compliance Officer, Avon Products, Inc.
The New Era of Digital Ethics
Learn how to define digital ethics and key strategies, policies and principles to mitigate potential issues in collecting and storing client data
An Institutional Investor Ethical Perspective
Michael Garland, New York City Office of the Comptroller will share insights
---
Who Should Attend
We recommend this event for Managers, Directors, VPs, and Executives, who are responsible for:
Ethics and Compliance
Legal Affairs
Risk
Corporate Social Responsibility
Privacy
Human Resources
Employee Engagement
Diversity
Communications
Earn Credits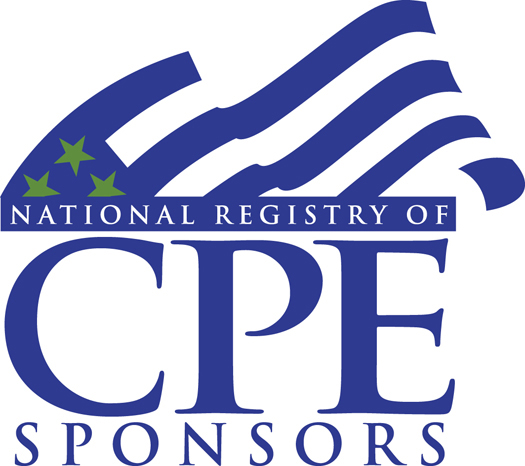 Earn up to 13 CPE credits
Regulatory Ethics
Requirements : Attendees must sign-in each day for full credit. Delivery Method: Group-Live; Program Level: Intermediate, Prerequisites: Bachelor's degree or higher, Advanced Preparation: None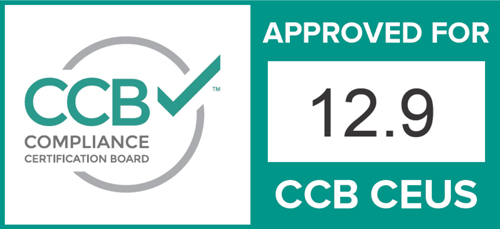 Earn up to 12.9 CCB credits
The Compliance Certification Board (CCB)® has approved this event for up to 12.9 CCB CEUs. Continuing Education Units are awarded based on individual attendance records. Granting of prior approval in no way constitutes endorsement by CCB of this event content or of the event sponsor.