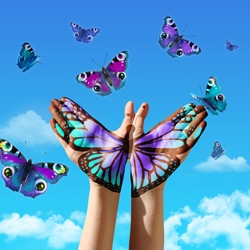 Change and Transformation Seminars
05 - 06 December, 2017
The Conference Board
New York, NY
05 December, 2017 — Seminar: Change Management and Project Management: Working Together Is Success
(Details are being shown below)
06 December, 2017 — Seminar: Coordinated, Integrated and Aligned — Change-Enabling Systems and the Future of Work
(Click to display details below)
05 December, 2017
About the Seminar
According to the 2017 CEO Challenge Report released by The Conference Board, "CEOs recognize that holding on to legacy processes and outdated mindsets is not going to work in an area of disruptive technologies and game-changing innovation." As hierarchies give way to networks and decision points shift to the front line, change management and project management professionals must work closely to integrate, align and respond with a shared focus and agility.
At this interactive one-day seminar, learn what it takes to achieve a coordinated, integrated approach between project management and change management to navigate change effectively and drive innovation.
Benefits of Attending
Discover ways to coordinate communication efforts to avoid siloes
Learn ways to clarify roles, reporting and expectations across stakeholder groups
Coordinate efforts from a stakeholder point of view for alignment
Explore common challenges and their best practice solutions
Examine five dimensions of integrating people, processes, tools, results and methods
Who Should Attend
This conference is designed exclusively for Chief Executives, Heads, VPs, Directors, and Managers of:
Change Management
Project Management
Corporate Communications
Learning and Development
Quality and Continuous Improvement
Three Things to Do Now
1. Explore our Insights
We are still working on the agenda. In the meantime, here are some recent insights that have inspired this conference:
2. Save the Dates
Block off your calendar for the following date – December 5, 2017 at The Conference Board.
You might also be interested in the seminar Coordinated, Integrated and Aligned – Change-Enabling Systems and the Future of Work taking place on December 6, 2017.
3. Get Involved!

If you would like to get involved in this seminar, please contact us.