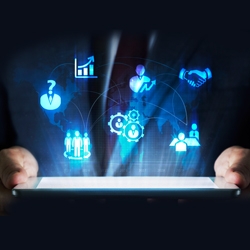 The Labor & Employment Law Future Forum
Strategies for Rapidly Changing Legal, Regulatory and Economic Environments
26 - 27 October, 2017
The Conference Board
New York, NY
26 - 27 October, 2017
About the Forum
The accelerating pace of change in technology affecting the replacement of jobs and the nature of work; the large demographic shifts altering the future workforce; and powerful changing political winds pushing in some cases in opposite directions between federal and local levels – all make this event more relevant than ever. The Labor and Employment Future Forum will provide in-house labor & employment practitioners valuable insights and actionable strategies that go beyond the latest circuit court decision to examine the most important technological, economic, and demographic trends in employment; insider perspectives of those shaping major federal, state and local policies; and detailed case studies on how fellow organizations are responding to these trends.
Who Should Attend
We recommend this forum for practitioners from companies with a large U.S. workforce, with or without unionized elements, especially if it encompasses multiple states.
General Counsel
Employment Law Chief Counsels and senior team members
HR senior members
Law firm partners & senior associates specializing in employment
Register before September 16th and Save $100!
---
Three Things to Do Now
1. Explore our Insights
We are still working on the agenda. In the meantime, here are some recent insights that have inspired this conference:
2. Save the Date
Block off your calendar for the following dates:
Forum Dates: October 26-27, 2017 at The Conference Board.
3. Get Involved!

If you would like to get involved in this year's conference, please contact us.