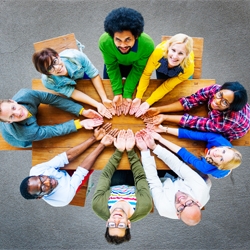 The 2017 Corporate Philanthropic Practice Conference
Innovative Best Practices for Better Relationships, Strategies and Results
28 - 29 November, 2017
New York Law School
New York, NY
28 - 29 November, 2017
About The Conference
This day and a half conference will engage you in learning that will change your perspective on how you and your nonprofit partners do their work to better the communities in which you are investing. You will build a peer network and expand your professionalism as a philanthropic expert, all in a fun and engaging environment. Challenge yourself to think about how the work you do can be done better and in NEW ways that are more engaging and impactful. Explore what this field might look like in the future and imagine your role within your company and the sector.
Register before October 14th and Save $100!
Who Should Attend
VP's, Directors, Managers in the areas of:
Corporate Social Responsibility
Corporate Citizenship
Employee Volunteering
Employee Engagement
Corporate Foundations
Corporate Giving Departments
Human Resources and Recruitment
Ethics and Compliance
Sustainability
Communications
Government Relations
Marketing
Diversity and Inclusion
---
Three Things to Do Now
1. View Last Year's Agenda
We are still working on the agenda. In the meantime, you can view last year's agenda to get an idea of what to expect.
2. Register Early and Save
Save $100 when you register by October 14, 2017
3. Get Involved!
If you would like to get involved in this year's conference, please contact us.


For Sponsorship Opportunities, please contact Michael Felden at michael.felden@conferenceboard.org.
For Speaking Opportunities, please contact Joseph Feuer at Joseph.Feuer@conferenceboard.org.