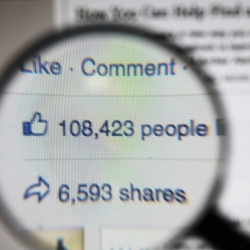 Social Media & HR Seminar
Strategies to Optimize Your Social Media Presence
07 - 08 December, 2017
The Conference Board
New York, NY
07 - 08 December, 2017
About the Seminar
Social Media is a powerful business and HR tool. Savvy companies know that they must develop a comprehensive social media strategy in order to realize its benefits, and to create value for both the organization and the people it employs. During day one, you'll learn insider tips about current laws, how to write a balanced policy, social media ownership and how to create great brand ambassadors. In day two, we'll explore how to mobile-optimize your Careers site, attract prospective employees, manage and improve your Glassdoor review, and communicate a compelling employment brand. Information technology products and services have improved efficiencies for HR in such a way that no viable company can afford to ignore them or this event.
Who Should Attend
We recommend this seminar for executives who are involved in the following business areas:
Human resource management
Communications
Social Media
HR Information Technology
HR Information System
Employee engagement
Employee Communications
Intranets
Workplace Effectiveness
Register before October 28th and Save $100!
---
Three Things to Do Now
1. Explore our Insights
We are still working on the agenda. In the meantime, here are some recent insights that have inspired this conference:
2. Register Early and Save
Register before October 28th and Save $100!
3. Get Involved!

If you would like to get involved in this year's conference, please contact us.