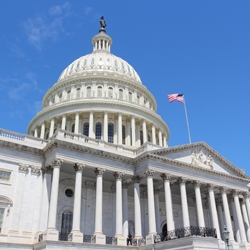 04 October, 2017
About The Seminar
This one day seminar will examine for the first time the "new normal" of the art and practice of government relations under an activist and non-traditional president when combined with strong one-party control of Congress. By the time of the seminar, we will have seen 10 months of this unique combination and will be able to examine how the landscape has changed, what trends have emerged and most importantly the lessons learned from this that have applicability for government relations professionals and other business professionals as the political and governmental landscape moves forward into 2018.
Attendees will hear from leading edge practitioners who have already focused on and grappled with some of the issues that have arisen over this time period. Join us and increase your networks of professional connections and deepen your knowledge of the current landscape while being exposed to new analytical tools to support your work. Those attending will be in a stronger position to undertake work as the climate shifts into 2018 governance and beyond.
Who Should Attend
VPs/Directors and Heads of:
Government Relations
Washington Government Relations Offices
Public Affairs/Communications
Legal
Political Action Committees
Diversity and Inclusion
CSR
Strategy
Finance
---
Three Things to Do Now
1. Download the Agenda
Learn more about the sessions, and see who's speaking when you download the agenda here.
2. Register
Register early and save $100. Offer expires August 19, 2017.
3. Get Involved!
If you would like to get involved in this year's conference, please contact us.
---
Earn up to 7 CPE credits
Business Law
Requirements : Attendees must sign-in each day for full credit. Delivery Method: Group-Live; Program Level: Intermediate, Prerequisites: Bachelor's degree or higher, Advanced Preparation: None