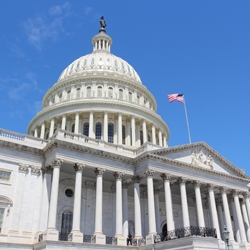 Government Relations: Navigating the New Normal
Succeeding at Government Relations during a time of great change
04 October, 2017
Ronald Reagan Building and International Trade Center
Washington, DC
04 October, 2017
About The Conference
This one day conference will examine for the first time the "new normal" of the art and practice of government relations. We will examine how the landscape has changed, what trends have emerged and most importantly the lessons learned from this that have applicability for government relations professionals and other business professionals as the political and governmental landscape moves forward into 2018.
Who Should Attend
VPs/Directors and Heads of:
Government Relations
Washington Government Relations Offices
Public Affairs/Communications
Legal
Political Action Committees
Diversity and Inclusion
CSR
Strategy
Finance
---
Three Things to Do Now
1. Explore our Insights
We are still working on the agenda. In the meantime, here are some recent insights that have inspired this conference:
2. Register
Register early and save $100. Offer expires August 19, 2017.
3. Get Involved!
If you would like to get involved in this year's conference, please contact us.