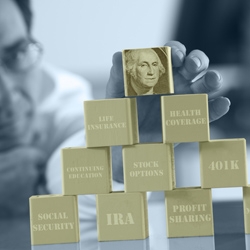 Employee Financial Well-Being Seminar
Building a Roadmap from Analytics to Action
28 - 29 November, 2017
New York Marriott Downtown
New York, NY
28 - 29 November, 2017
About the Seminar
This seminar will lift the hood on financial well-being to examine how the evolution of analytics is changing employer approaches. We will review what current research says about employee mindsets and provide insights on the cost of waiting to implement a financial well-being program.
Topics include:
Financial well-being and the American worker – A day in the life of a financially stressed employee and how financial well-being impacts employee engagement and productivity
Building the business case - Important steps for securing budget to implement and grow your financial well-being program
New communication trends - The crucial role of communication and how technology and tools are evolving to improve the employee experience
Securing ROI - How leading organizations are measuring and monitoring the ROI of financial well-being offerings as part of their overall approach to total rewards
Who Should Attend
This conference is designed exclusively for VPs, Directors, and Managers of:
HR
Benefits
Compensation
Wellness
Total Rewards
Retirement Plans
Financial Wellness
Internal Communications
Three Things to Do Now
1. View Last Year's Agenda
We are still working on the agenda. In the meantime, you can view last year's agenda to get an idea of what to expect.
2. Save the Date
Block off your calendar for the following dates: November 28-28 in NYC.
3. Get Involved!

If you would like to get involved in this year's conference, please contact us.