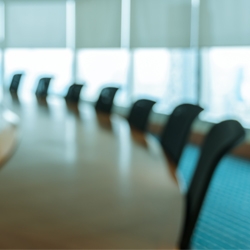 13th Annual Succession Management Conference
09 - 10 November, 2017
Westin New York at Times Square
New York, NY
09 - 10 November, 2017
About the Conference

At the Succession Management Conference, you will hear from organizations and thought leaders about innovative ways to nurture talent while engaging the whole organization in contributing to the overall success of a relevant and robust pipeline.
---
Register before August 19th and Save $400!
---
The Benefits to You
By attending this conference, you will:
Look more closely at the future of succession management to better understand its impact on your business.
Learn how your organization can build a mindset and plan for continuous innovation to address business challenges.
Hear from companies that are using innovative approaches to succession management.
Collaborate and network with your peers.
---
Who Should Attend
SVPs, VPs, and Directors in the following groups responsible for succession management:
Human resources
Leadership development
Talent and global talent management
Training and development
Employee development
Diversity and inclusion
Learning and development
Workforce planning
Executive development
---
Get Involved!
Does this conference align with your business goals?
For Speaking Opportunities, please contact Rene Carew at rene.carew@conferenceboard.org
For Sponsorship Opportunities, please contact Michael Felden at michael.felden@conferenceboard.org
For Marketing Opportunities, please contact Melissa Mianulli at melissa.mianulli@conferenceboard.org