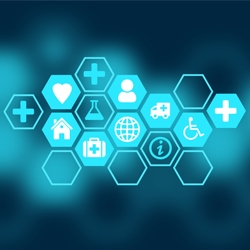 The 2017 Private Exchanges Conference
The Latest Trends and Information Necessary For Benefit Leaders to Evaluate the Efficacy of Private Health Insurance & Benefit Exchanges
14 - 15 September, 2017
Renaissance Blackstone Chicago
Chicago, IL
14 - 15 September, 2017
About the Conference
With the repeal and replace of the Affordable Care Act, there is increasing interest for employers to consider private health insurance exchanges. Employer coverage requirements may change, the Cadillac Tax is likely to pushed out even further. Meanwhile, the individual market nearly imploded under the ACA and whatever reforms replace it may have impact on the employer based coverage market.
In its fourth year, the Private Exchange Conference will provide the latest trends and information necessary for benefit leaders to evaluate the efficacy of private health insurance exchanges for their workforce.
Who Should Attend
This conference is designed exclusively for Heads, VPs, Directors, and Managers of:
HR
Benefits
Health and Welfare
Compensation
Wellness
Total Rewards
Three Things to Do Now
1. View Last Year's Agenda
We are still working on the agenda. In the meantime, you can view last year's agenda to get an idea of what to expect.
2. Save the Date
Block off your calendar for the following dates: September 14-15, 2017 in Chicago.
3. Get Involved!

If you would like to get involved in this year's conference, please contact us.