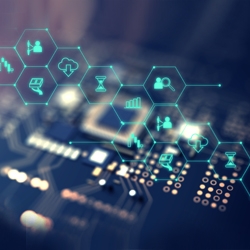 Digital Workplace Seminars
HR Strategies that Drive the Greatest Value in a Digital Era
09 - 10 November, 2017
The Conference Board
New York, NY
09 November, 2017 — Seminar: Digital Workplace Seminars
(Details are being shown below)
10 November, 2017 — Seminar: Digital Workplace Seminars
(Click to display details below)
09 November, 2017
About the Seminar
This November, The Conference Board will host the Digital Workplace Seminar, which will highlight digital transformation in HR. Top practitioners and industry leaders will convene to share best practices and trends to help build a more flexible digital workforce. Attendees will learn how to leverage technology and skills across partner, employee and customer channels. We will discuss the use of technology and interaction styles to facilitate a deeper engagement that increases productivity, improves talent attraction and retention.
Register before September 30th and Save $100!
Who Should Attend
We recommend this seminar for executives who are involved in the following business areas:
Human resource management
Communications
Social Media
HR Information Technology
HR Information System
Employee engagement
Employee Communications
Intranets
Workplace Effectiveness
---
Three Things to Do Now
1. Explore our Insights
We are still working on the agenda. In the meantime, here are some recent insights that have inspired this seminar:
2. Save the Date
Block off your calendar for the following dates:
Seminar: November 9-10, 2017 at The Conference Board.
3. Get Involved!
If you would like to get involved in this year's conference, please contact us.