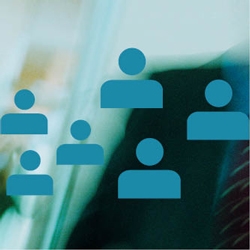 16th Annual Talent Management Strategies Conference
Innovation and Insights: Megatrends in Talent Management
02 - 03 February, 2016
New York Marriott Downtown
New York, NY
02 - 03 February, 2016
While economic and demographic shifts are changing the nature of the workforce, technological advancements are changing the workplace. Amidst these changes and disruptions, talent management professionals are increasingly challenged to find the best ways to attract, develop and retain their current and future talent pools.

At the 2016 Talent Management Strategies Conference, participants will learn how leading organizations are doing this. From leveraging technology for workforce insights to eliminating performance ratings, this conference will include current best practices as well as emerging trends. In addition to expanding personal networks, there will be opportunities to interact with futurists, researchers and leading practitioners.

Topics of Discssion Will Include:
Big Data, Big Insights: The Next Generation of Human Capital Analytics
Macro Trends Impacting the Workforce
Expand Your Pipeline without Expanding Your Budget
Building a World Class Talent Management Strategy
Reskilling Your Workforce: Leveraging People Capabilities to Execute Future Strategy
Identifying and Developing High-Potential Talent
The Evolution of Performance Management: Where are We Now?
Best Practices in Retaining and Engaging Talent
Best Practices in Leadership Development
Leadership 2020 and Beyond: Skills for Tomorrow's Leaders

For sponsorship opportunties please contact Michael Felden at michael.felden@conferenceboard.org.


Register by 12.19 and Save $200!