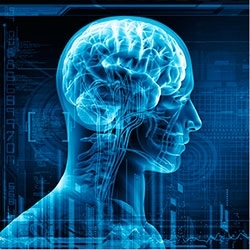 Bias Seminars
Join David Rock and Leslie Traub from Cook Ross, Inc on how to use brain research to strengthen your ability to mitigate unconscious bias within your organization.
April 23 - 24, 2015
The Conference Board Conference Center
New York, NY
April 23, 2015 — Seminar: Breaking Bias Seminar
(Details are being shown below)
April 24, 2015 — Seminar: Building Cultures of Inclusion through Mitigating Bias in Decision Making
(Click to display details below)
April 23, 2015
Human decision making is deeply biased. Given how critical sound decision making is, it is imperative that leaders determine how to identify and minimize bias whenever possible. The fact is many biases are completely unconscious to us. To date, there has been no widely used model for bias mitigation.
Join David Rock, director of the NeuroLeadership Institute, along with guest presenters for a one-day session to help you understand and better navigate unspoken biases. This seminar will explore a brand new approach for breaking bias within teams and organizations by exposing underlying tendencies that drive our conceptual and resourcing decisions.
8:00 - 9:00 am Registration and Continental Breakfast
9:00 - 9:15 am Welcome and Introduction: Dr. David Rock, Director of the NeuroLeadership Institute
9:15 - 9:45 am Why are we still biased after so many years and dollars spent to combat bias?
Explore the reward of being right and pain of being wrong that help biases persist non-consciously.
9:45 - 10:00 am Networking Refreshment Break
How can we mitigate bias and make the right decisions?
10:00 - 11:10 am Corner cutting biases
Learn about the biases most likely to derail hurried decisions and how to mitigate them.
11:10 am - 12:20 pm Objectivity biases
We will cover biases most likely to cloud creative decisions, and what methods can be used to remove bias from those decisions.
12:20 - 1:20 pm Networking Luncheon
1:20 - 2:30 pm Self-preservation biases
Discover the class of biases most relevant to people decisions, along with tools and strategies for making un-biased decisions.
Networking Refreshment Break
2:30 - 3:40 pm Time and money biases
Learn about the perspective taking and over-weighting biases that are most likely to disrupt prudent time and money decisions, along with means for mitigating those biases.
3:40 –4:00 pm Concluding Remarks and Q/A
4:00pm CLOSE