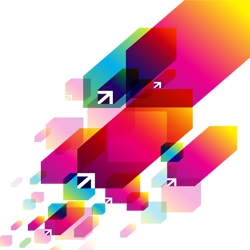 10 - 11 June, 2015
Women now head some of the largest corporations in the US, yet women still lag men in advancement, compensation, and leadership. Indeed, the numbers and percentage of women at the highest corporate levels and board positions have remained constant. Women still face challenges in moving to senior positions in corporations.
At The Conference Board 11th Annual Women's Leadership Conference, learn how women can move effectively to and through the executive levels of their organizations, seeking practical guidance from successful leaders.
Why You Should Attend
Learn how leading companies utilize the expertise of both men and women to achieve success

Understand the importance of setting up structures and strategies to ensure that women are considered for advancement

Prepare for supporting women's efforts through mentorship, sponsorship, marketing, and other activities

Explore issues of creating a life of well-being and wisdom as a female leader

Interact with other professionals who are involved in advancing women
Hear from an impressive line-up of successful women leaders, including:
KEYNOTE SPEAKER: Henry J. Maier, President and CEO, FedEx Ground
Ambassador Nancy Brinker, Former Ambassador to Hungary, Former Chief Protocol Officer, The White House, and Founder, Women for the Cure.
Rebecca Shambaugh, Author, Make Room for Her
Alice Avellanet, Director, Diversity & Inclusion, McGraw Hill Financial
Elinor Steele-Zegelbone, Vice President, Global Communications, Tupperware Brands Corp.
And more!
Register by 5.8.15 and SAVE $200
---
The Conference Board is proud to partner with the Red Shoe Movement (RSM,) a multicultural leadership development platform that elicits and sustains women's self-motivation and career growth year-round.
Founded by award-winning author, corporate consultant, and thought leader Mariela Dabbah, the ultimate goal of the RSM is to accelerate gender equality at executive levels. Their globally renowned Red Shoe Tuesday - the day of the week when people wear red shoes and ties to work - is constantly encouraging conversations about the benefits of having more women at the top, both at work and on social media networks. Through its Step Up Plus program and events, the RSM offers year-round resources and coaching for women to move to the next level, plus a powerful community of professionals who support them along the way. Learn more here.
---
Get involved!
For sponsorship opportunities, please contact michael.felden@conference-board.org.
For marketing partnership opporunities, please contact allison.nilsen@conferenceboard.org.