May 22, 2014
This program is approved for Coaching Credits in Resource Development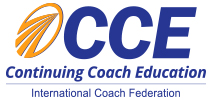 The Leader-as-Coach is a comprehensive process to help managers become skilled in behavioral coaching techniques to assist others in their organization become more successful. This process is built around seven coaching skills that are practiced through customized real world problems faced by the managers' organization. The daylong workshop is mainly learning by doing.
The principles that form the foundations for the coach's work are:
Emphasized Feedforward: Future oriented suggestions for improvement
Reduce "in spite of" while building off of "because of" behaviors: Managers are likely coaching people that are prone to continue some behavior that is not conducive to improving and have some characteristics that are vital to tap into to achieve positive change in behavior.
Place attention on the Stakeholders: The center of attention here is not the manager; it is not even the person being coached. The major attention is on the stakeholders who are affected by the behavior undergoing change.
Change behavior and perception: It is not only necessary for a leader to change; it is also necessary for those people around the leader to "see" the change and believe the leader will not regress.
Topics covered in this seminar include:
How the belief set of successful people both helps and hinders improvement
The seven coaching skills that facilitate positive behavioral change
Coaching the 8-step encouraging development process
Importance of being a personal example of the 8-step process
Understanding the principles that underlie this "results-based" coaching
Join Chris Coffey for a day of interactive learning and sharing as he helps you develop the skills needed to help others become more successful.
AGENDA
8:00 Welcome, Objectives, Agenda & Workbook, Ground-Rule
Belief Sets of Successful People / Guiding Principles
Coaching Process / Behavioral Coaching Skills
Introductory Case Study
BREAK
Behavioral Goal Setting – Skill Practice Trios
Action Planning – Small Group Exercise
Behavioral Rehearsal – Skill Practice Trios
12:00 LUNCH
Behavioral Reinforcement – Skill Practice Trios
After Action Reviews – Skill Practice in Pairs
BREAK
Personal Goal Setting Exercise
Feedforward Exercise
BREAK
Modeling the Leader Skills
Story Telling – Skill Practice in Pairs
Wrap-up / Next Steps and Commitments
5:00 End of Day