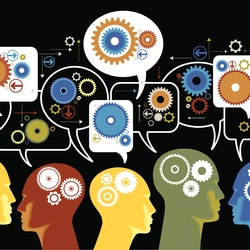 2014 HR Operations: Technology and Transformation Conference
Employee Insight and Experience
08 - 09 May, 2014
New York Marriott East Side
New York, NY
07 May, 2014 — Pre-Conference Seminar: HR Operations, Technology and Transformation Pre-Conference Seminar
(Click to display details below)

08 - 09 May, 2014 — 2014 HR Operations: Technology and Transformation
(Details are being shown below)

08 - 09 May, 2014
Global service delivery and strategy execution are dictating the re-evaluation of HR in the enterprise. With an understanding that people are a business' greatest asset and to address the talent agenda overall HR is transforming on all sides. Technology and global sourcing have delivered performance and cost control, but to further advance a renewed examination of the architecture of HR is underway or under consideration at most leading companies.
HR Operations Leaders from Google, Microsoft, Intuit and others examine the evolution of their HR transformations. Areas of focus include Employee Analytics/Insight and linkage to Global Service Delivery Models, HR Operations delivering on Talent Management strategy.
Join us for two high level days as HR Operations Leaders examine:
HR Transformation in Post-Merger Integration (MetLife)
War for Talent (Google)
Why Service Delivery Models means Experience Delivery (Microsoft)
Competing on Service Level (Facebook)
We will examine and learn from the following case studies:
Microsoft- Leveraging Data for Employee Service Scenarios
MetLife – leading a conversation on the HR Transformation Journey
Facebook- "White Glove" Employee Experience Operationalized
Nike- Leadership Model for HR Operations
Google- Beyond Employee Service Delivery to Experience and Culture Delivery
Intuit- "Awesome Product Leadership" models applicable to HR
BD- Transformation leveraging technology as a driver in process change and improvement
UPS-Talent Acquisition Global Workforce Planning Issues for HR Operations
Ryder Systems –Building the Business Case for Transformation
Who should attend:
HR Operations – Leader, VP, Director, Managing Director, Executive Director, SVP
HR Information Systems (HRIS) – Director, Senior Director, VP, CIO –
Shared Services Leaders - VP, Director, Managing Director, Executive Director
Outsourcing Leaders – VP, Director
Sourcing – VP, Director
HR Generalist and Business Partner : HRIS/ Communications/ Talent Management/ Compensation
Agenda
Registration and Continental Breakfast: 8 – 9:00 am
Welcome and Introduction: 9:00 – 9:15 am
HR Transformation: Global Process Change and Improvement
General Session A: 9:15am – 10:15 am
BD shares a case study on full multi-stage HR Transformation in its later stages. We will examine the re-architecting of HR Business Partner role, establishing regional shared services centers globally which are leading the way for functional shared services transformations within the business and going live in 56 countries simultaneously with a global ERP rollout.
Michael Tindall
Vice President, Human Resources
Strategy and Service Delivery
Becton Dickinson
HR Operations: The Employee Linkage
General Session B: 10:15am – 11:00am
HR at Microsoft operates in one of the most competitive labor markets in the world and strives to go beyond delivery of services and processes; they now concentrate on utilizing leading technologies o deliver impactful experiences to achieve engagement and effectiveness.
Tim Stephens
Senior Director Global HR Operations
Microsoft Corporation
Networking Break: 11:00am – 11:15 am
HR Delivering Increased Value in a Dynamic Organization
General Session C: 11:15am – 12:15pm
HR Services can be delivered creatively and effectively with fresh approaches to team leadership, operational management and customer service.
Key leadership strategies include a collaborative leadership model, a robust operational management process and strong partnerships with key stakeholders.
Results earn credibility and a seat at the decision-making table. Define the right success measures, drive continuous improvement and tell your story creatively.
Customer satisfaction is the ultimate success measure. Start by defining and aligning around who your customer is, understand their needs and tailor services to meet unique needs.
Teri Jensen-Freeman
Senior Director Global HR Operations
Nike, Inc.
Luncheon : 12:15pm - 1:15pm
"White Glove" Employee Experience - Operationalized
General Session D: 1:15pm – 2:00pm
Vijay Rao
Global HR Operations Leader
Facebook
Employee Experience Delivery
General Session E: 2:00pm – 2:45pm
Google returns to discuss their ongoing efforts to improve employee experience and minimize or eradicate work through maximizing process improvement. The philosophy is driving employee experience to the next level by extracting insight from data and understanding that value is delivered through culture rather than service provisions.
Stephan Meyer Ewald
Global People Operations Leader
Google, Inc.
Networking Break: 2:45pm – 3:15pm
Awesome Product Leadership in HR Operations
General Session F: 3:15pm – 4:15pm
Michael McCreary leads HR Services; he will share Intuit's experience applying their signature Awesome Product Leadership into practice in their own HR strategy.
Michael McCreary
HR Services Leader
Intuit
Closing Remarks 4:15--4:30pm
Networking Reception: 5:00 – 6:20 pm
Day Two
Continental Breakfast 8:00 am – 8:45 am
Opening Remarks 8:45 am – 9:00 am
Global HR Transformation and Post-Merger Integration
General Session G: 9:00am – 10:00am
MetLife started an HR Transformation starting in 2011 with the acquisition of Alico; a strategy which substantially increased the organization's size, global footprint and overall complexity. The presenter shares perspectives and specific issues including global enterprise software roll out, governance issues in a highly regulated industry and communication and change management challenges in a global landscape.
James P. Dwyer
VP Global HRIS & Architecture
MetLife
HR Operations Leaders – panel discussion
General Session H: 10:00am – 10:30am
Discussion topics include:
To Go SaaS or Go Enterprise
Risk in the HR Suite
Networking Break: 10:30am 11:00am
Everything you Ever wanted to Know about Talent Acquisition
General Session I: 11:00am to 11:30am

Talent acquisition is a major strategic objective at most leading organizations and a priority for HR Operations leaders looking to impact strategy execution a their firms. UPS uses home grown systems and Talent Acquisition lead will shares insights and provide highly actionable advise on the 5 most impactful things you need to know about Talent Acquisition and the 10 things you need to do on Monday morning.
Lytana Kids
VP, Global Workforce Planning
UPS
Systems Selection and the Business Case in HR Operations
General Session J: 11:30am – Noon
Ryder has recently embarked on it HR Transformation Journey and they face the complex issues that most firms uncover in the process. We will cover interactively through Q&A the communication and executive sponsorship strategy and the nuts and bolts of system vetting while considering:
Compliance
Governance and Risk
Exempt, Non-exempt and temporary workforces
Maria Ruiz
Group Dir., HR Operations
Ryder Systems Inc.
For sponsorship opportunities, please contact Michael Felden at Michael.Felden@conferenceboard.org.