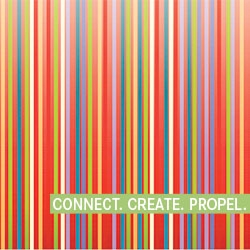 Corporate Diversity & Inclusion Conference
Advance Business Success with Next Generation D&I
12 - 13 June, 2014
Marriott Marquis
New York, NY
11 June, 2014 — Pre-Conference Seminar: D&I Innovation Lab - Invitation Only

12 - 13 June, 2014 — Corporate Diversity & Inclusion Conference

13 June, 2014 — Optional Post-Conference Workshop: Leadership for Execution Master Class

12 - 13 June, 2014
You spoke and we listened. NEW content. NEW speakers. BETTER than ever.
The 2014 Corporate Diversity & Inclusion Conference will catalyze the success of Diversity and Inclusion (D&I) change agents like you by expanding your capacity to lead the next generation of meaningful results. Join us for a remarkable experience that will sharpen your vision for the future of D&I and identify the path that will get you there.
Top 5 Reason's To Attend This Year's Diversity & Inclusion Conference
Increased Focus on Advanced, Integrative Approaches
Sessions will focus on fresh ways to lead widespread transformation overcoming D&I's toughest challenges and generating sustainable breakthrough results.
More Experiential, Interactive and Co-Creative Sessions
New innovative sessions including experiential D&I leadership learning based on the Apollo 11 mission and collaborating to design new ways to accelerate future D&I impacts
New Speakers Represent a Global Network of Leaders
Your speaking faculty includes industry experts, D&I executives and business leaders from companies across the world including Pearn Kandola (UK), Alcoa (USA), Tostan (Senegal), Shell (Netherlands) and more!
Leverage D&I as a Mission-Critical Business Initiative
Prepare to implement practical D&I solutions impacting talent acquisition, engagement and retention while also enabling profitable innovations and business growth.
Create a D&I Experience That's Right for You
Choose from sessions on contemporary essentials and next generation opportunities to integrate the D&I strategies that are right for you and your company's bottom line.
With all the exciting additions to the program for 2014, we invite you and your team to attend The Conference Board's Diversity & Inclusion Conference in New York this June!
Who Will Benefit from Attending?
A broad mix of Diversity and Inclusion leaders and their strategic partners across the business who seek to make the most of next generation D&I to propel business success.
Bring learning partners from your organization to help advance the impact of D&I!
Want to know the best way to influence key stakeholders from your organization to commit to advancing the impact of D&I? Bring them along to the Diversity & Inclusion Conference for a collective learning experience that you can't find anywhere else.
For a team of three or more registering from the same company at the same time, take $300 off each person's registration. One discount per registration. Multiple discounts may not be combined.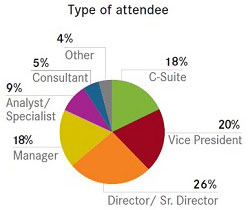 For speaking opportunities, please contact Denise Sinuk at
Denise.Sinuk@conference-board.org
For sponsorship opportunities, please contact Michael Felden at Michael.Felden@conferenceboard.org