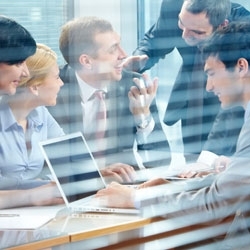 Reinventing the Career Conversation in a Time Starved World
22 October, 2013
The Conference Board Conference Center
New York, NY
22 October, 2013
Join Beverly Kaye, PhD, an internationally recognized authority on development, retention and engagement in the workplace, and her co-author Julie Winkle Giulioni, an award-winning instructional designer, as they share findings from their new book Help Them Grow or Watch Them Go: Career Conversations Employees Want.
Study after study shows what employees want most is support for their professional development and career growth, and that offering this to them is the single most powerful tool managers have for driving employee engagement, retention, productivity, and performance results. However, in spite of this information being widely understood and acknowledged, career development in organizations often gets 'sidelined' and employees are left feeling overlooked and undervalued as a result.
In order to achieve and sustain high levels of performance, there must be a link between what an individual employee is passionate about and what the organization needs to grow its business. To create this linkage, every manager is accountable for facilitating periodic professional development discussions with each of their employees. Research suggests that if an individual is positively challenged, finds work to be meaningful, and believes that their manager truly cares about their growth, their engagement will be high.
This session sheds a much needed light on effective methods and specifically what managers can do - within the time-starved, priority-rich, pressure-cooker environment in which they operate - to support employees' careers and enhance organizational performance results. A panel of internal HR leaders will share their perspectives, recommendations, and lessons learned. You will walk away with practical tools, implementation suggestions, and a new simplified model that will help managers from your organization:
Understand the perceived barriers faced in holding career discussions
Gain perspective on alternatives to the career ladder
Learn and practice an approach to growing in place
Apply a new focus on the Individual Development Plan
Follow a model to the career conversation
Dialogue with internal practitioners about their best practices
Beverly Kaye, PhD, Founder, Career Systems international,
Co-author, Help Them Grow or Watch Them Go: Career Conversations Employees Want
Julie Winkle Giulioni, Principal, DesignArounds
Co-author, Help Them Grow or Watch Them Go: Career Conversations Employees Want
Melissa Strada, Interim Global Head, Office of Career Development, Bloomberg L.P
Michelle Blieberg, Senior Vice President of Global Organization and Leadership Development,Time Warner
Maude DiVittis, Vice President of Global People and Organizational Development, Coach, International
Michele Golden, Vice President of Talent Development, Turner Broadcasting System, Inc.

Agenda
REGISTRATION AND CONTINENTAL BREAKFAST 8–9 AM
WELCOME/OBJECTIVES/PROGRAM GOALS 9–9:15 AM
A 9:15–9:30 AM
Business Case: Why Now? Global Perspective!
B 9:30–10 AM
Key Stakeholder Discussion
C 10–10:30 AM
Myths that Immobilize Managers
NETWORKING REFRESHMENT BREAK 10:30–10:45 AM
D 10:45–11 AM
Curiosity: A Crucial Gateway Competency
E 11–11:30 AM
Understanding a New Career Conversation Model
F 11:30 AM–NOON
Mobility: Applying the Climbing Wall Metaphor
G NOON–12:30 PM
Career Cues that Managers Miss
LUNCHEON 12:30–1:30 PM
H 1:30–2 PM
The Individual Development Plan: How to make it a Living Document
I 2–3:15 PM
Corporate Practitioner Panel Discussion
J 3:15–4 PM
Conclusion: Talent Talk: Trends and Implications
For speaking and sponsorship opportunities, please contact Denise Sinuk at denise.sinuk@conferenceboard.org.